As we enter 2020 tired of algorithms, shadow-banning and not-so-subtle pushes to boost our social posts for more reach, many of us are turning our attention back to our own little space on the internet…
In fact, according to Statista, the number of bloggers in the United States alone is expected to reach 31.7 million this year. So if you're bringing your focus back to your own site in 2020, here are 5 ways to revive your blog.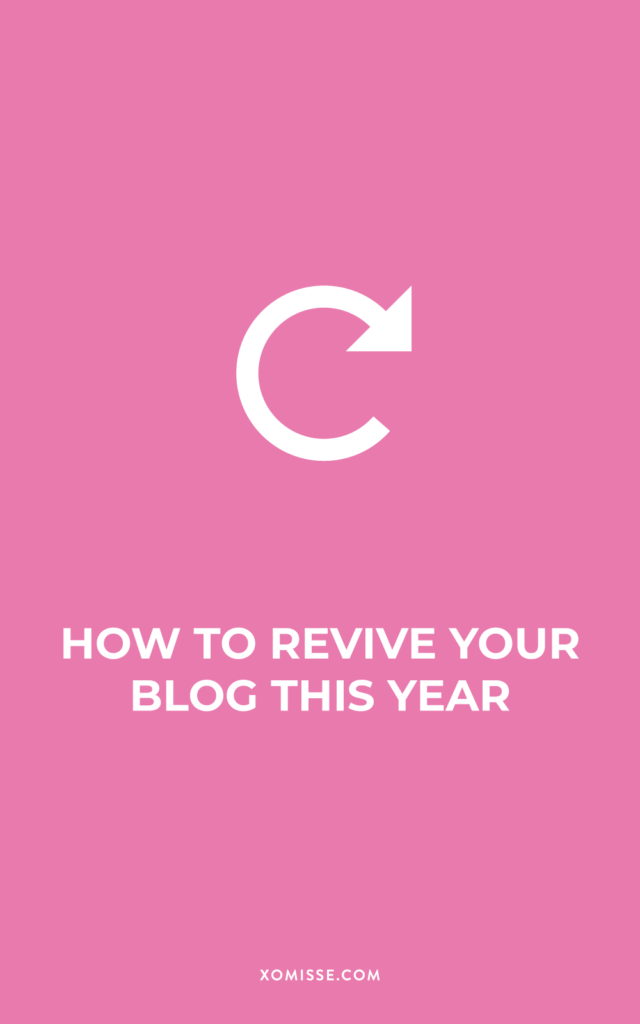 1. Brainstorm + Audit
Give yourself thirty minutes to think of everything you would like to do on your blog. What topics would you like to cover? Is there anything in particular you would like to write about? Is there a new series could you create? And what different ways could you add to your blog posts? Do you want to add in other elements like video, podcasting and a newsletter for example. Give yourself a chance to feel inspired and be excited about your blog again.
Perform a content audit. Check over previous content and see if you can improve it. Start with old posts that are still getting traffic, mentions and backlinks. If you decide to remove a post, make sure you set up a redirect so visitors aren't hitting a 404 error page.
2. Get social
If it's been a while since you regularly published content, the chances are that a) your audience has changed and b) your audience's preferred social media has changed. Explore other social platforms to reach an audience you may not have connected with before. You could reach out to new bloggers whose content your enjoy, reconnect with old readers or subscribers, go to a networking event to meet new creators, interview someone within your community or collaborate with another blogger.
3. SEO Audit + Optimise
Just like the brainstorm session above, a good place to start is by doing an SEO audit. Take a look at your analytics and monitor the trends, what is still getting traffic? What could be expanded on or improved? Where are you currently sitting in the search engine result pages? Check in with your Google Search Console to see if there are any issues with your site.
Search engines like Google often update how it ranks sites, and these changes could have affected your blog. Take some time to read about any SEO changes that have happened recently and research how well your site is currently doing. You may even want to hire a developer to implement some technical SEO improvements, improve your site's speed and usability.
Once you have an idea of where you currently are, you can start to optimise your site going forward. You may need to refresh your site title and tagline if you're taking your blog in a new direction. Another thing you could do is to go back to old posts and optimise them for search engines. This could be adding new images, reworking the keywords and improving your post titles.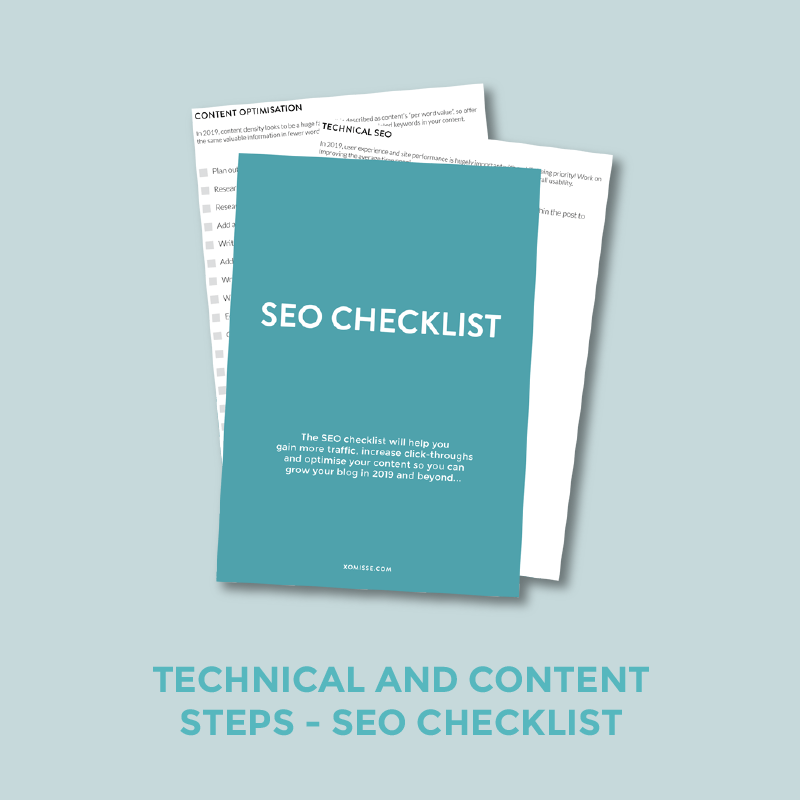 Get your free SEO checklist
Signup to the fortnightly newsletter below and get access to The Hub full of free checklists, ebooks, and more.
Also look at the readability of each post, is it easy to digest or could you improve your user's experience? Could you add headings to break up text and improve SEO? Do you need to add internal links to posts and fix broken links?
You could write follow up posts, update your about page and any other outdated information, improve call to actions or improve the 404 page.
4. Time for a new theme
Giving your blog a facelift can really help with your motivation. This may be investing in a brand new theme – either a pre-made one or hiring a developer to build one just for you. Or could simply be updating your current one like changing the logo, header, colours, fonts and layout.
If it's been a while since you logged into your blog then you probably need to give it some TLC. Download a full backup, update your plugins, organise your categories and/or tags, cleanup the widgets and so on.
5. Quality over quantity content
The main thing to focus on is creating content. Putting out high-quality, engaging, search engine optimised blog posts will help bring people back to your blog. This doesn't mean you have to publish 10 articles all at once, or have a new post going out daily. Instead make a plan for your content so that you are regularly and consistently putting out new content. This may be one new post every Sunday, you'll know what you can manage.
Research keywords and search intent for upcoming posts to ensure you are optimising each new post for both your readers and search engines. This way you will show up more in search engines and gaining more organic traffic, which can help to increase your readership.
Take a look around your niche and see if anybody in your community is accepting guest posts, allowing you to reach a new audience and help spread the word that you're back creating content for your blog.
Interested in publishing content on XOmisse? Get in touch here!
Conclusion
Getting back to your blog after a break can feel overwhelming, but hopefully these tips will help you get it back on track. Are you turning your focus back to your blog this year? Let me know in the comments below or on social media.