We have several different hats as bloggers and freelancers. And because of that it can be quite easy to drop the ball on the webmaster tasks we should be doing – especially when we're busy creating content, managing social media and marketing our latest offering.
If you've ever felt overwhelmed by the amazing tools offered to site owners by Google or just simply forget to login to check on how your site is doing, then Site Kit may be your new favourite tool.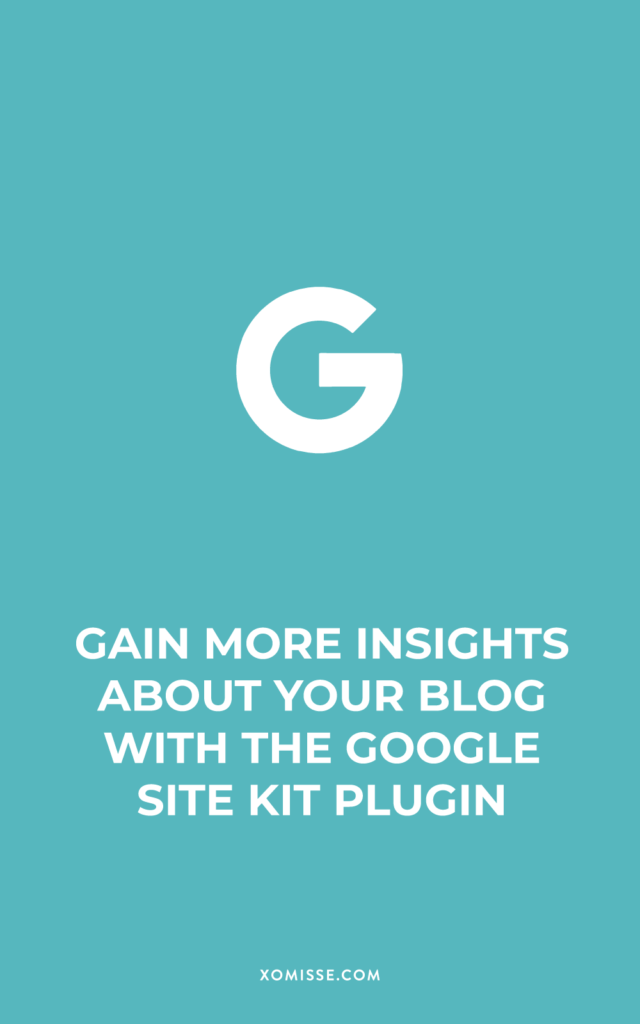 What is Site Kit by Google?
Site Kit is the official WordPress plugin from Google. It allows WordPress users to get insights directly from Google about how people find and use their site. It allows you to access this useful data from Google tools like Search Console, Analytics, AdSense, Tag Manager, Optimize and PageSpeed Insights via your WordPress dashboard. This makes it easier to not only find the information you're looking for but understand how everything works together within your site.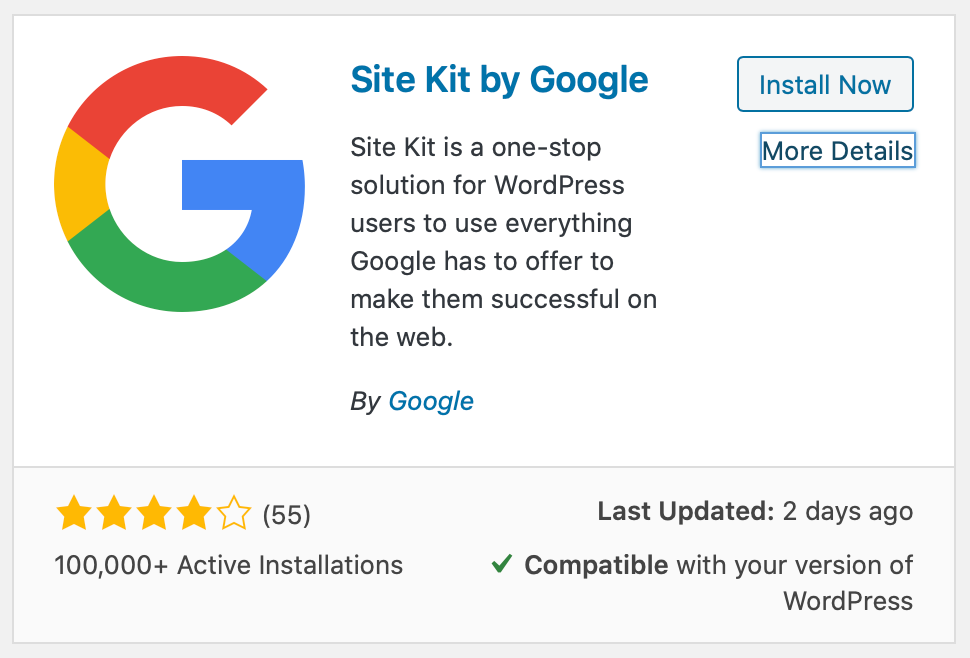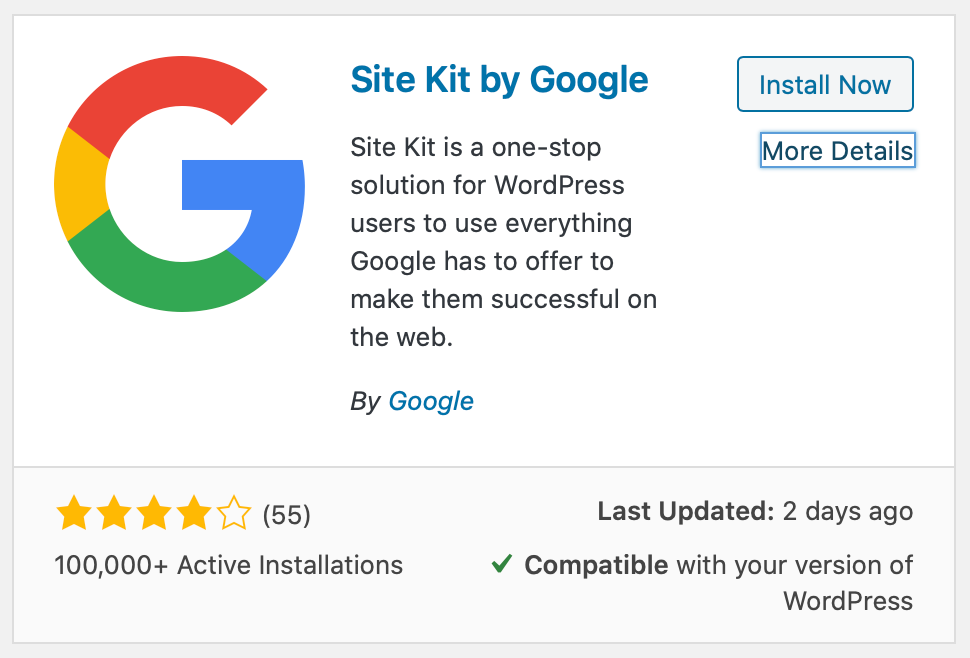 Installing and setting up Site Kit
On your WordPress dashboard go to Plugins and search for Google Site Kit. Click install and activate. You'll see a notification that the plugin has been installed and you can click the button to begin the setup.
You'll then need to sign in to your site's Google Search Console profile with your Google account and give Site Kit permission to access your account.
Once that's connected, you can add other Google services under Site Kit > Settings. Each of these give you different insights into your site. Let's run through what each of the tools are for…
What are the Google tools?
Google Search Console helps you understand how Google Search discovers your pages, indexes your site and what keywords people use to search for content
Google Analytics allows you to explore how well site is doing, track visitors' behaviour and other performance metrics
Google AdSense lets you display ads on your site and keep track of how much those ads are earning
Google Tag Manager allows you manage and deploy marketing tags on your website without having to modify the code
Google Optimize lets you setup A/B tests to try variations of your site in order to improve conversions
Google PageSpeed Insights allows your to see the performance of your website compared to other sites as well as giving you actionable tips for improving site speed
Conclusion
The Site Kit plugin allows you to connect Google services to give you stats, data and insights about your site right on the WordPress dashboard in a user-friendly way. You can also get insights from each page on your site via the admin bar.
Google plan to expand the plugin's capabilities and integrations in the future so we may soon see the ability to access other insights soon. What are your thoughts on Google Site Kit WordPress plugin?