Today's post is about alternatives to Photoshop that can be downloaded for both Mac and Windows to use for image editing for your blog. Photoshop is an expensive, well sought after photo editing program with many options to create beautiful images but it's not always necessary. There are some great free and less expensive alternatives out there so I've tried and reviewed for you. Hopefully this will help you create beautiful images for your blogs, without spending a fortune.
Alternatives to photoshop – cross platform (OS Mac, Windows PC, Linux)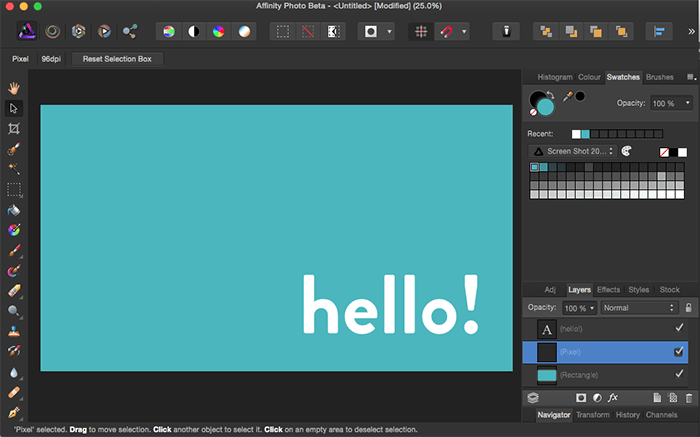 AFFINITY PHOTO
Affinity is a new image editing program by Serif that is built exclusively for Mac. Serif already have a range of Adobe alternatives for Mac + Windows but this new release is much more powerful. It has all the features of Photoshop, like layer masks, filters, adjustment layers, etc. and is compatible with PSD files. If you've used Photoshop before then using this is the same idea despite the different design. The tools are the same but there are small differences that take some getting used to. The beta version which was released Feb 9th is available for free here and later on it will be available on the App Store for approximately £39.99 / €49.99 / $49.99 with no subscription.
There's also Affinity Designer (Adobe Illustrator alternative) for £39.99 / €49.99 / $49.99 available here with a trial version available here and Affinity Publisher (Adobe InDesign alternative) is in the works for 2015.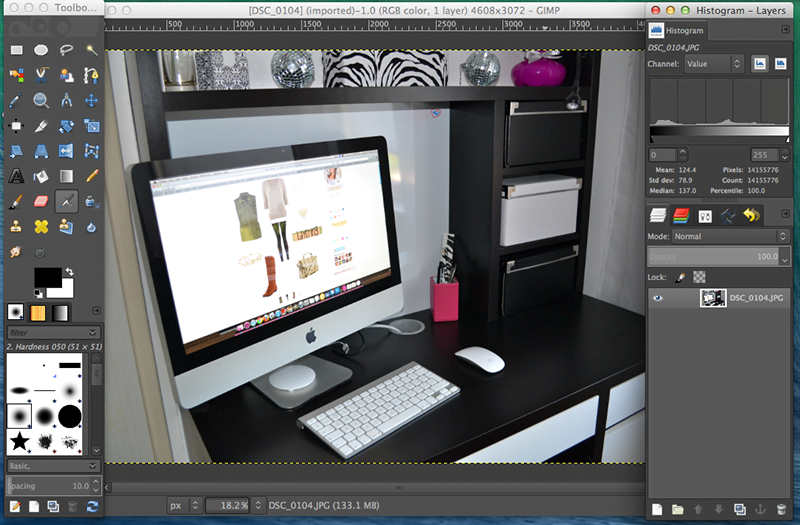 GIMP + GIMPHOTO
GNU Image Manipulation Program or GIMP for short is an extremely popular. It has a lot of the same features as Photoshop like layers, masks, gradients, plugins, etc. It's free to download from GIMP.org and gimpshop downloads. It's available for OS Mac, Windows and Linux. There's hundreds of online tutorials including ones from GIMP themselves and from myself including creating a blog background, a blog header and combining multiple images into one photo. Once you get familiar with the tools you can even manipulate Photoshop tutorials as the programs are pretty similar. Gimphoto is another version with more of a Photoshop look and feel. It is available to download for free at here for OS Macs and on gimphoto.com for Windows, Linux and portable.
CINEPAINT
Basic editing program that can be used to retouch photos and video files. Free to download from CinePaint.org for Mac, Windows and Linux.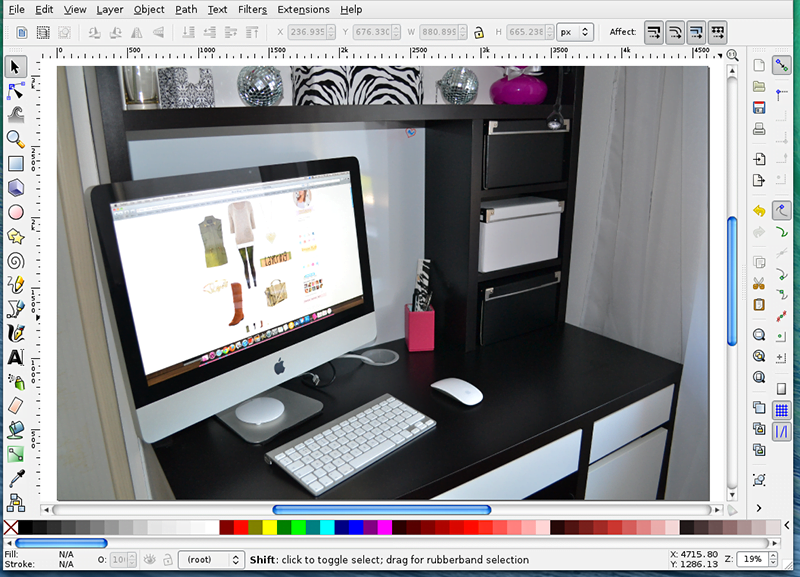 INKSCAPE
Inkscape is a vector based environment so it's more of an Adobe Illustrator alternative but I thought I'd mention it anyway. It can be used for image editing but I'd recommend this if wanting to create a header or buttons for your blog since the default format is SVG (Scalable Vector Graphic) you don't have to worry about losing quality if you scale the design. Available to download for free here.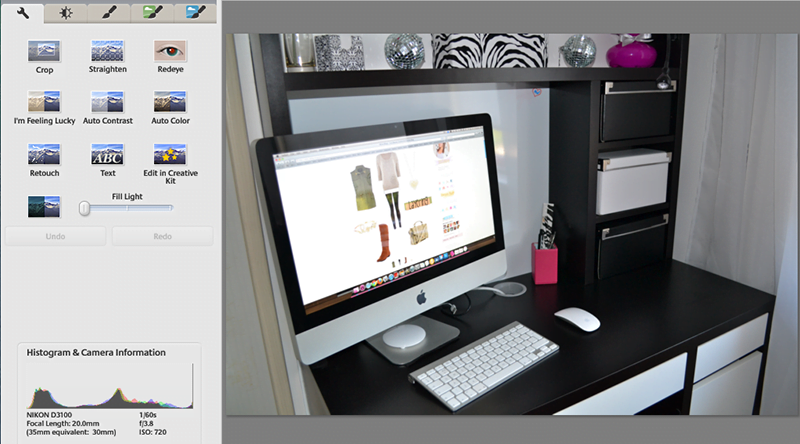 PICASA
Available to download for free from here, Picasa is Googles photo editing tool which allows you to organise photos, do some basic photo editing, adding photo effects and adding collages.
ADOBE PHOTOSHOP ELEMENTS
A stripped back version of Photoshop with a less expensive price tag allowing you to edit and organise images. There's options for quick edits which act like photo filters or expert which gives you the option to add layers, adjust the colour, brightness, etc just like on Photoshop. Available to download from Adobe.
ADOBE PHOTOSHOP LIGHTROOM
Another stripped back version of Photoshop for post production, allows your to edit and retouch photos. Available to download from Adobe, with the option to try before purchasing.
Alternatives to Photoshop – Mac OS only
Note: If you get a warning that the program couldn't open because it's from an unidentified developer, go into your settings > security and privacy and under "allow apps downloaded from" you should see the warning again with an "open anyway" button.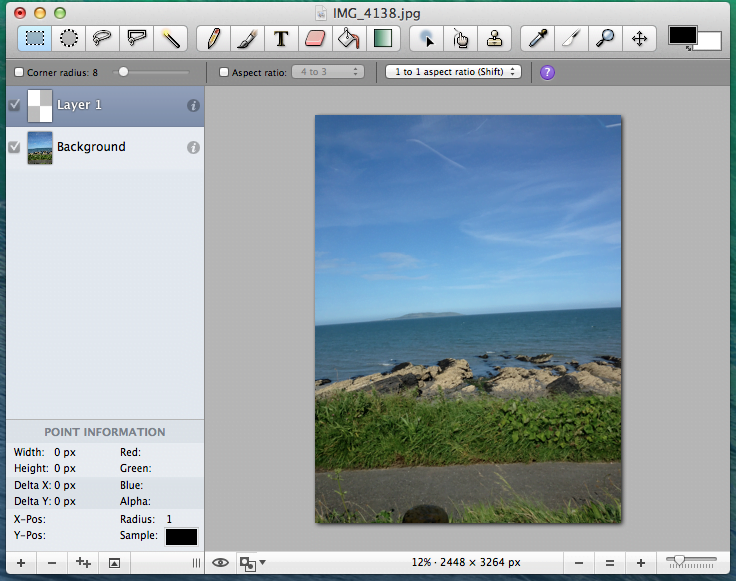 SEASHORE
Seashore is another free basic editing program, not fully comparable to Photoshop in terms of features but has the most used ones including layers. Good for retouching, editing and resizing images. It's based on GIMP but has a Mac look and feel to it. Available to download here.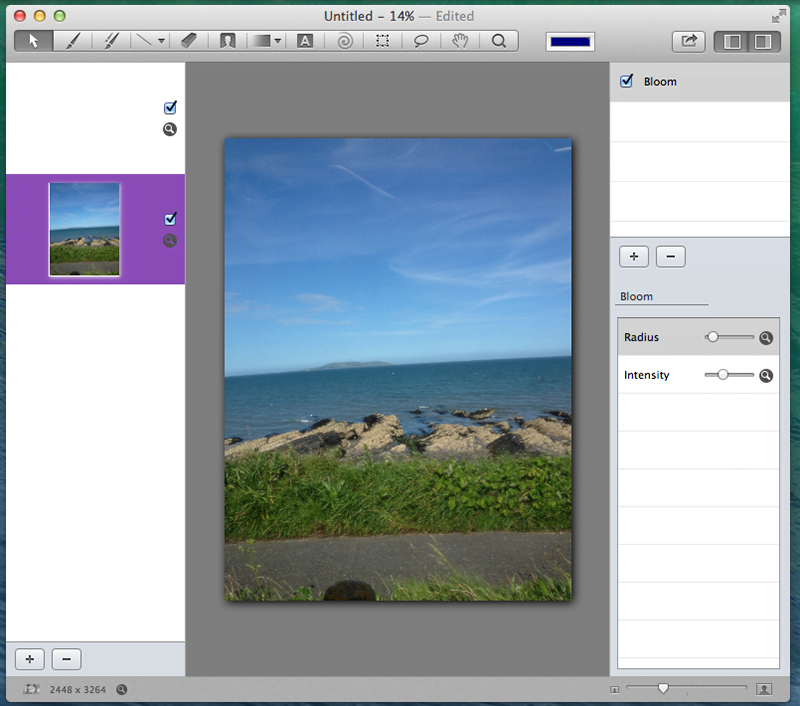 LIVEQUARTZ
LiveQuartz is a simple photo editor offering essential drawing tools, layers and some filters. You can download the Lite version for free or the unlimited version on the App Store for about $8/€7.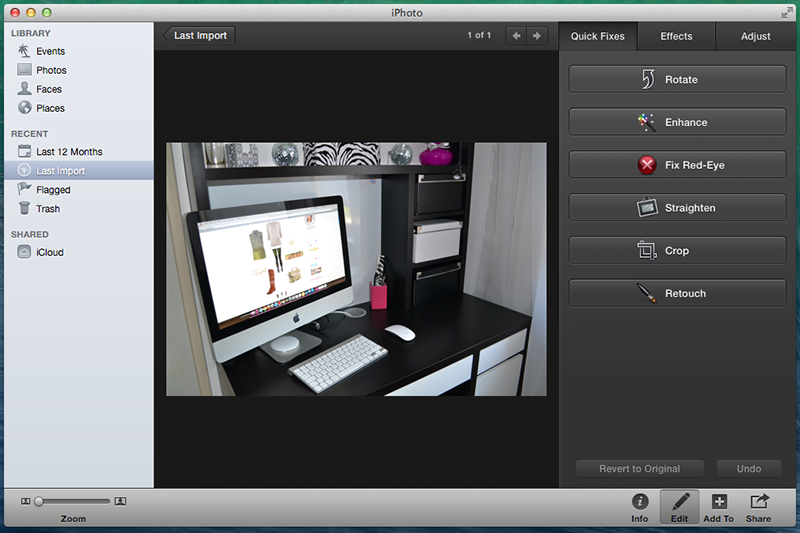 APPLE IPHOTO
Great way to organise your photos while being able to edit them using photo filters and basic editing features. There's no layers feature which I always like to have but you can revert the image to original version. Available to download here.

PIXELMATOR
Again, very similar to Photoshop. Got a real sleek look about it and it's nice to work with. Available as a free trial or to purchase via the App Store. They also have loads of tutorials available.
Alternatives to Photoshop – windows only
PAINT.NET
A basic photo editing software allowing you add effects and layers, adjustments such as curves and brightness and retouch images. Available on getpaint.org, with tutorials and plugins available online also.
PHOTO POS PRO
Another image editor program quite similar to Paint.net and GIMP. Has a selection of effects and filters, adjustment tools and brushes. Download photopos editor here.
SERIF PHOTOPLUS
Free version allows for simple editing and a nice interface allowing layers and brushes. Starter edition is free on serif.com.
SERIF PAGEPLUS
PagePlus is an alternative to Adobe InDesign, but I wanted to give it a mention as if you're creating infographics, promotional materials or other publications this is a great tool for you to use to have incredible quality that you wouldn't necessarily get with Photoshop. Free trial is available on serif.com here.
SERIF DRAWPLUS
DrawPlus is a vector based tool like InkScape above or Adobe Illustrator. Very useful again if wanting to create graphics such as a header or logo, buttons for your blog or an infographic since the default format is SVG (Scalable Vector Graphic) you don't have to worry about losing quality if you scale the design. Free version available to download here.
PHOTOFILTRE
Simple editing option with a range of filters. Doesn't include layers so it's a little difficult if working with multiple elements but useful program if just wanting to retouch images. Available to download PhotoFiltre here.
PIXIA
Somewhere in between Photoshop and Illustrator, supporting layers and other effects. Originally designed for Japanese anime but now available for image editing. Download Pixia here.
PHOTOIMPACT
I think this was the first image editing program I ever used. Now owned by Corel (who I mention below) and has a lot of the same features as Photoshop such as editing, colour correcting, retouching, etc. I haven't used this since Ulead owned it but I also loved Corel Paint Shop Pro so I bet it's still great. Available to download from Corel with a free trial option.

COREL PAINT SHOP PRO
Another Photoshop alternative without the hefty price tag, this was one of the first image editing programs I ever used. Has the same features as Photoshop allowing you to edit, colour correct, clone, install brushes, etc. It allows layers and has a great user interface. Available to download from Corel with a free trial option.
What's your favourite program to use?