As a blogger, your media kit is an important resource acting as both your resume and portfolio helping you land brand partnerships. It is the main way brands can learn about your area of expertise, your services as a content creator and previous work.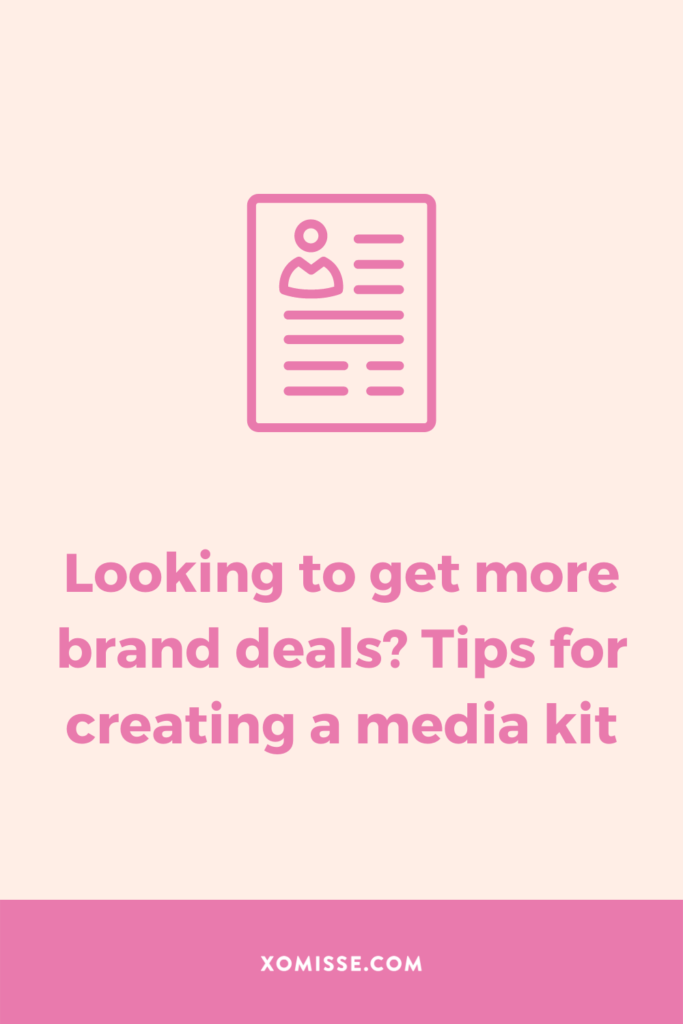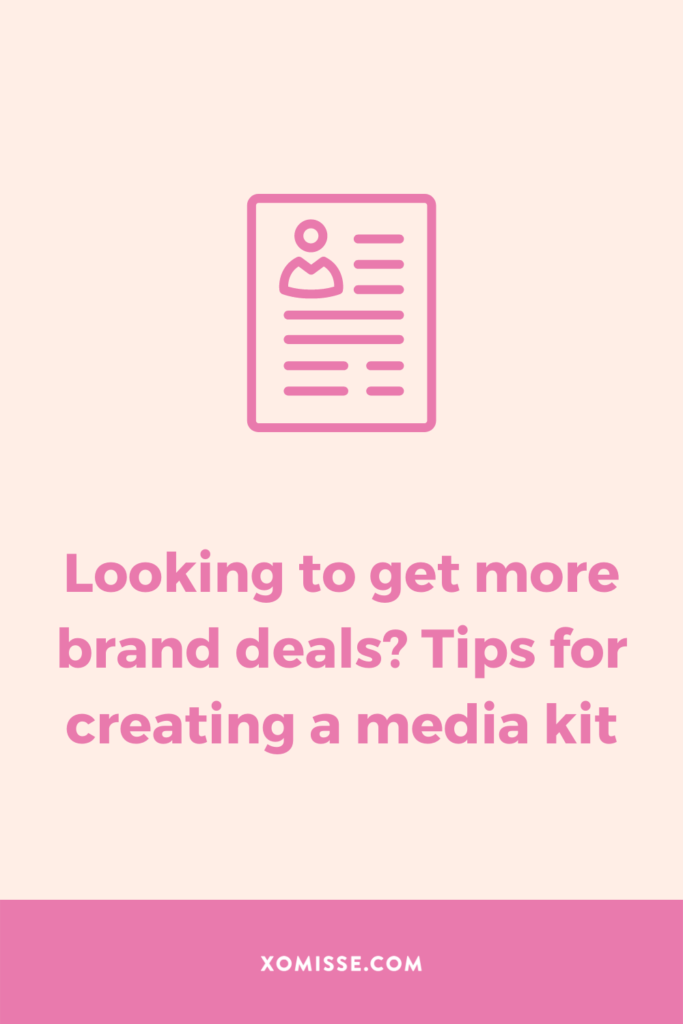 This post contains affiliate links, which will be clearly marked. If you click on these links and choose to purchase something, I may receive a commission at no extra cost to you. I only recommend products and services that I trust to be useful and of high quality, whether an affiliate relationship is in place or not.
What is a media kit?
A media kit is a document which summarises your online presence and work that can be sent to potential advertisers or brands that you want to collaborate with.
It lays out the information in an easily digestible way and is a visual representation of your brand. Your media kit will outline the key facts and information about your blog, along with your metrics and statistics. It can also list collaboration options and prices for the services you offer. 
How to create a media kit?
There are a number of ways to create a media kit, so the first thing you need to think about is how you're going to build it. This will likely vary depending on your skill level.
Firstly, you can build it from scratch or use a pre-made template. You can create a PDF using Canva [affiliate link] which has a collection of templates available or Adobe InDesign. You could also use Adobe Photoshop or Illustrator if that's what you have access to. Or you can simply create a page on your website. 
There are also a number of online tools such as the Adobe Spark Press Kit Maker or Kitly App by Q-83, who sponsored the Blogosphere Festival in November 2019.
If you're not sure where to start, I have a free media kit template for you to download here. Just fill out the form below to download the template.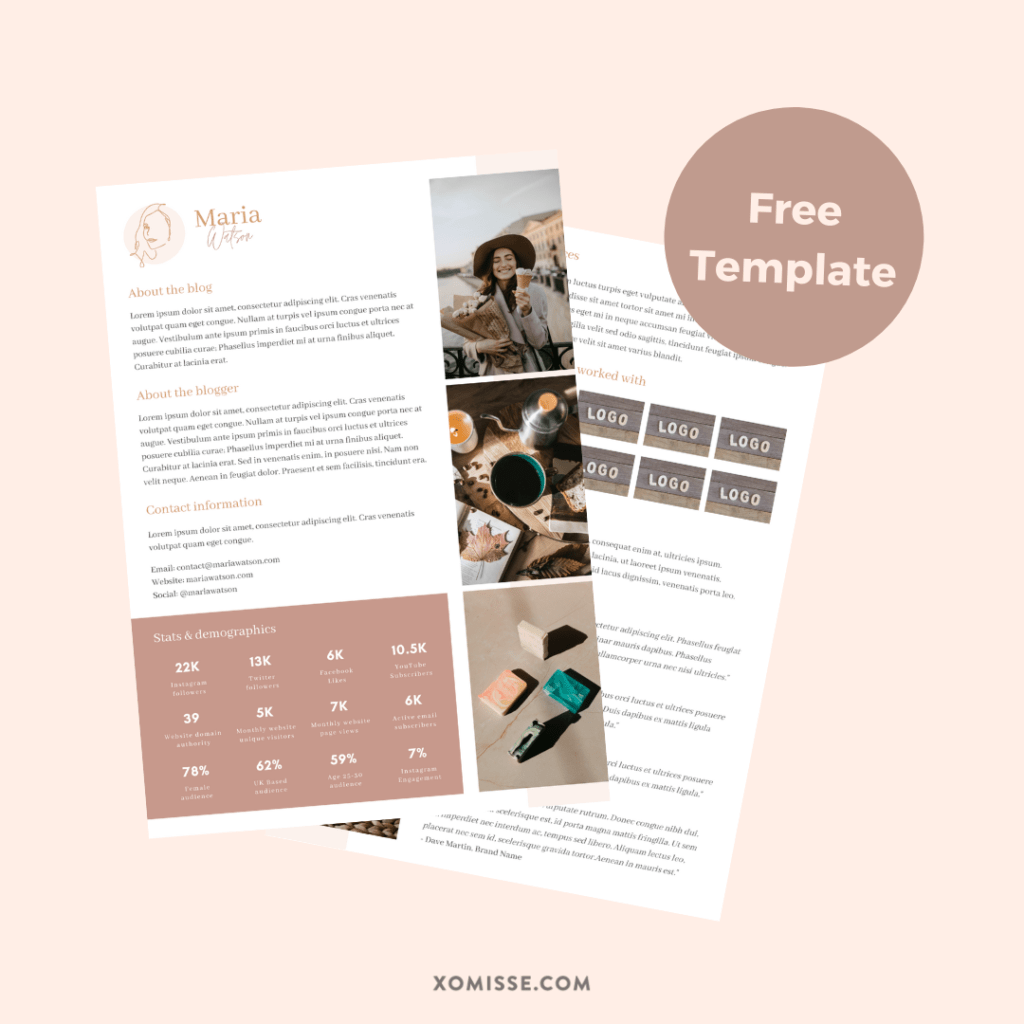 Get your free media kit template
Signup to the fortnightly newsletter below and get access to The Hub full of free checklists, ebooks, and more.
If you're looking for something a little more bespoke, I'm available to create a custom template just for you. Simply email contact@xomisse.com and we can get started!
What to include in your media kit?
Once you decide on how you're going to create your media kit, you'll then need to decide what you  want to include. Think of your media kit as a highlight reel of your work online.
Here are some things you could include:⠀⠀⠀⠀⠀⠀⠀⠀⠀
Short bio or introduction about you and your blog with a headshot. Don't forget to add your name, email address and main social media links
Images and graphics that reflect your brand to break up text⠀⠀⠀⠀⠀⠀⠀
Stats that show traffic, demographics, followers, user engagement, domain authority and any other metrics that you think they might find useful
Audience demographics to show how your followers fit with their criteria
List of brands you've previously worked with
Examples of previous campaigns with key results
Testimonials from previous collaborations as social proof
A list of your services, packages or collaboration options. You could also include your set rates (or starting prices to give you some flexibility). There are pros and cons to including your prices on your media kit so it's really a case of personal preference here.
These are just some of the ideas of what you may want to include, but you could also do some brainstorming about what else might be useful for your unique situation.
How long should a media kit be?
Just like a CV or resume, I would recommend keeping your media kit at 1-2 pages. You want the brand to be able to glance over the information and have an understanding of what you offer without having to spend too long reading long paragraphs.
How often should you update your media kit?
Your media kit will likely be a constant work in progress that you'll tweak and update often. You're likely to have to update your stats and brand campaigns every couple of weeks or months, just like you would a portfolio.
Media kit complete, now what?
As you can see, a media kit is an important document  to have on hand. Once you've perfected your media kit, you can use it when pitching to brands you'd like to work with.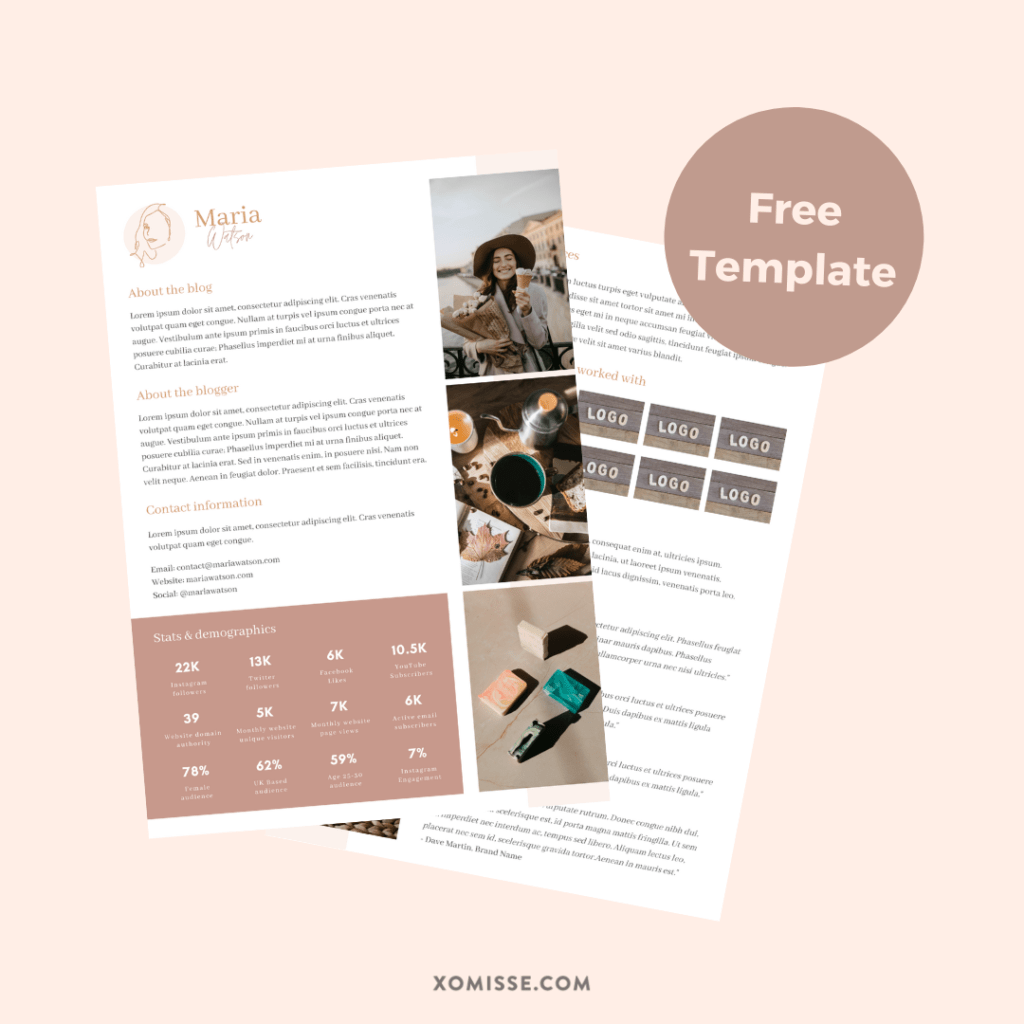 Get your free media kit template
Signup to the fortnightly newsletter below and get access to The Hub full of free checklists, ebooks, and more.