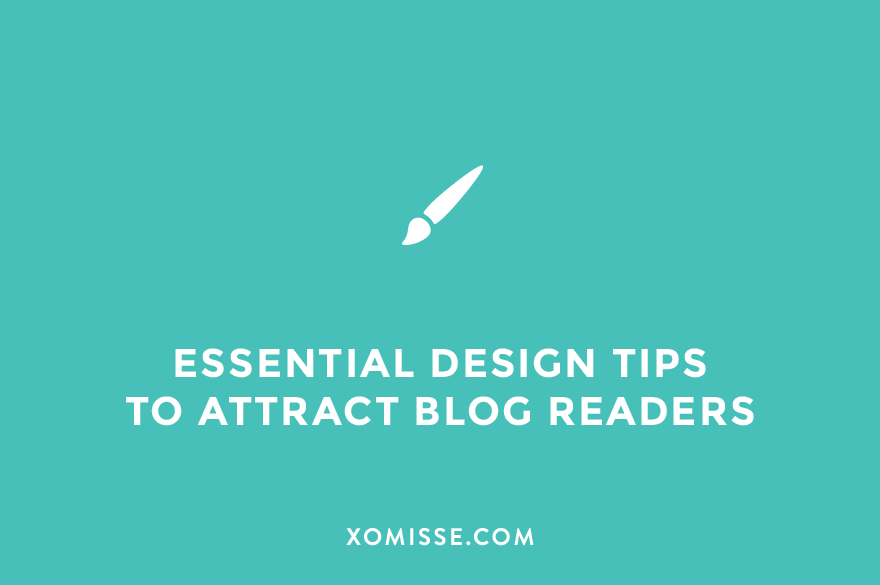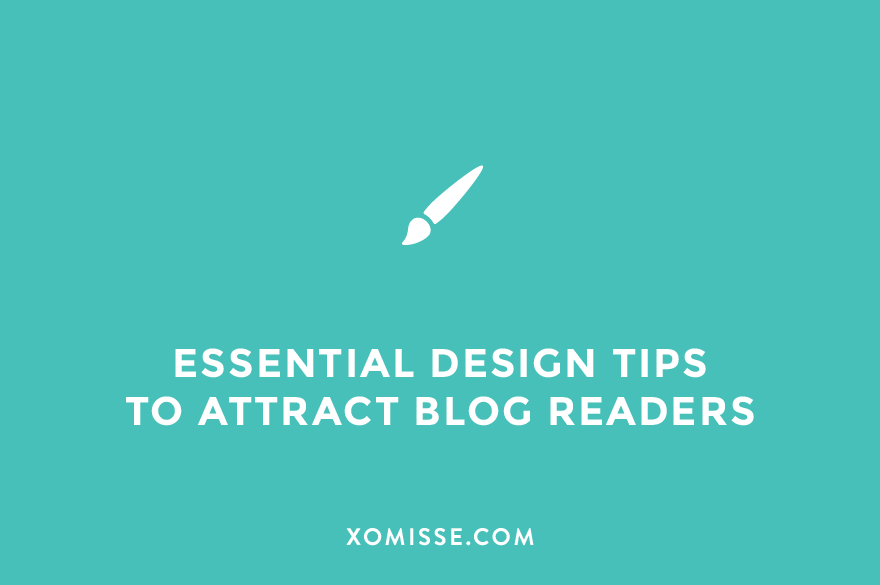 We all know that first impressions are important, especially when it comes to blogging – a hard to read blog just won't be read. So from the moment a new visitor lands on your blog, you need to knock their socks off!! I get emails all the time asking me for design tips so today I'm sharing my top 10 blog design tips with you to help you attract a wider audience and grow your blog.
Grab Attention
Your visitors typically do not read your content, they skim it. With Twitter, Facebook, Instagram and the hundreds of other social networking sites we use every day, we have all gotten very used to scrolling. Readers are spending less and less time on your site, so it is important to grab their attention, tell them what you want them to know and direct them elsewhere on your site. Knowing that you have a limited time to impress allows you to think of new ways to keep them interested. Use short paragraphs, headings and bullet points within your post. Use easy to read text. The recommended font size for usability is about 16px, depending on what font you use but 12-14px should be okay.
Capture with an image
Use the images on your site to help capture attention. Use good quality, clear, big images that fit with your design. Obviously most images are going to be different, but try stick with a style and tie each one in with your design somehow. Create photo templates to use again and again.
Navigation is important
As we've seen, time is precious so make sure your site is easy to navigate around. Have a clear navigation on your site, show your topics and include a search bar. These things make it easier for the user to find what they are looking for. The trick to a great design is a simple, easy to use layout with an attractive look.
Who are you?
Blog readers want to know the author so make sure to include an about me page and a contact page with details on how to get in touch. Make these pages visible in your navigation. It is also important to have your social media links easy to find, I love using social media icons for this as they grab attention but fit neatly on your blog.
Shhh!
Turn off auto-play, both music and video. Basically, it's just annoying. Readers may be at work, in a library, on the bus or may be playing their own music. Let you reader decide when they want to play something, instead of having them look around for how to stop it. Also, turn off CAPTCHA in the comments. It's difficult to read and you're probably turning people off commenting.
Optimise your blog
Don't just write content, think about it. Use these SEO tips to optimise your site for search engines and grab potential readers. Attract the right kind of visitors to your site and you will notice your traffic grow. Think about your post titles, keywords and images and use them together to create great content.
Above the fold
Just like in print media, the most important information goes on the upper half of the page. Use this method for your blog design. The above the fold is the portion of the page that the user sees when the page first loads – before scrolling down. If you're header takes up 80% of the screen, then that's all the user will see. Although not as important as in the past, it's still a good idea to grab attention immediately. I'm not saying cram everything up the top but a header or tagline, some sort of navigation and social media buttons are good things to have on show.
Invest in design
Your blog design should reflect you and your topic. Pick a main style and go from there. Keep the layout simple making it easy for your readers to use. Don't be afraid of white space, keeping you blog clutter free will make it easier for visitors to see what's important – your content! White backgrounds seem to be the most popular, a white background with black text is just easier to read but this is personal preference. If you're suffering from writers block, a fresh new design or cleanup can really help inspire you to write.
Favourite Fonts
Try limit yourself when it comes to fonts, too many can make your site look cluttered and busy. Pick one easy to read clear font for the main body. Choose another for headings and titles. You could have a third for details but try not have more than that. The style you choose should be used throughout your blog – for your header, navigation and images.
Optimise your Footer
Make use of the space in your post footer and blog footer. Add widgets like nRelate or add a "further reading" section to the end of your posts to help your readers find other content keeping them on your site longer. Show off your most popular posts. Make your blog easy to follow and your posts easy to share by adding social media icons below each post. Ask a question to help generate comments.
What are your top tips for a good design? What makes you follow a blog?
Related Posts:
Increase blog views with these SEO tips.
Add nRelate to your blog posts.
Add a custom font to your blog.
Blog Design Tutorials.
Adding a Navigation Menu to your blog.