I typically stay away from New Years resolutions. Instead opting for a word or theme of the year – like possibility (2013), growth (2015) and my year of yes (2018).
I switched things up for 2020 and foolishly set resolutions – stuff like blog at least once a month, read the books I own, learn to cook more meals, workout consistently and move daily, get my finances in order and no-screens during lunch. For the most part I did relatively okay, all things considered.
But for 2021 I've decided to set intentions. Intentions feel more like direction and healthy habits to me, rather than strict resolutions or defined goals that I feel pressure to get done.
Before we get into those, I think it's important to reflect on the past year. I normally refrain from personal posts on this site, but 2020 was far from normal…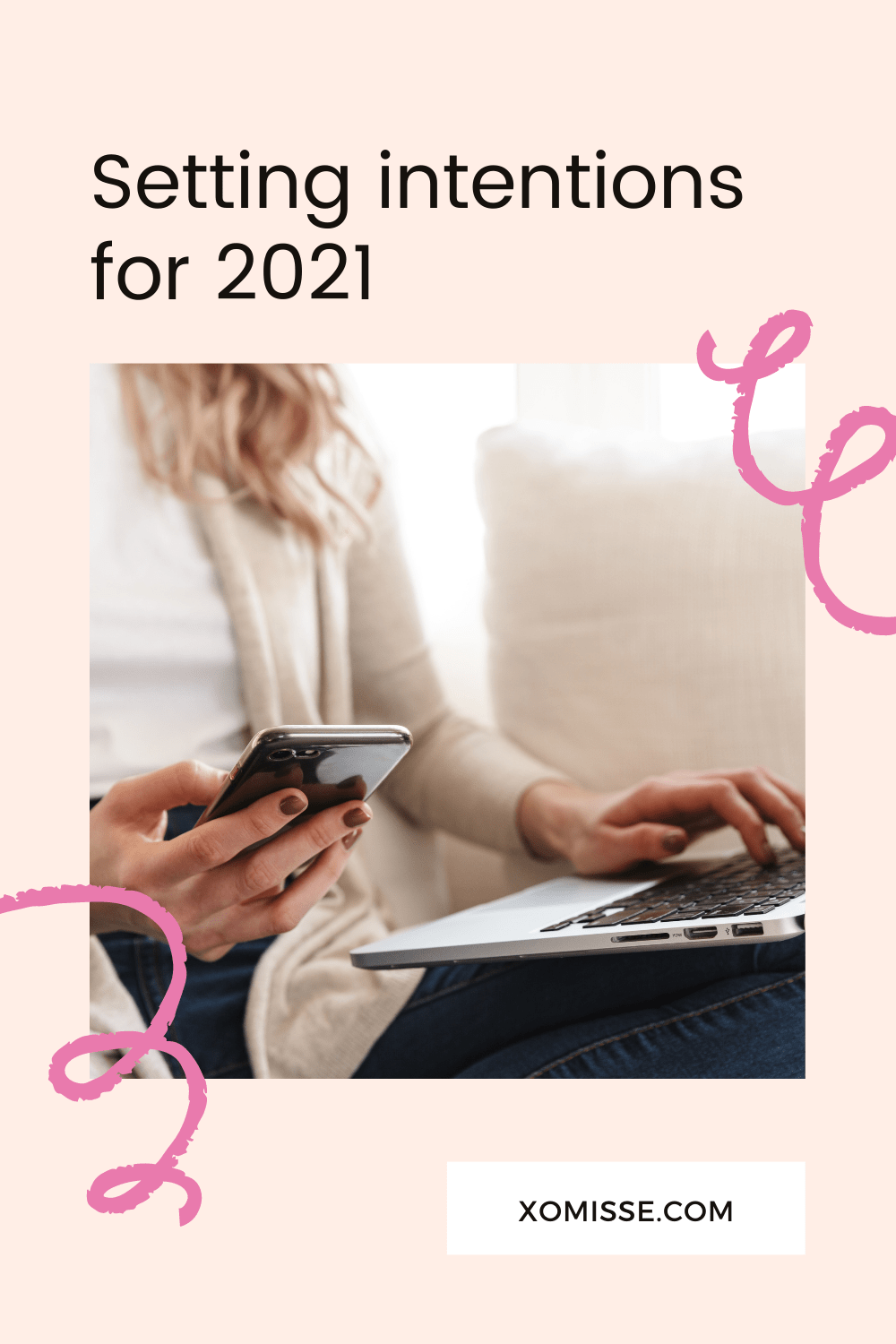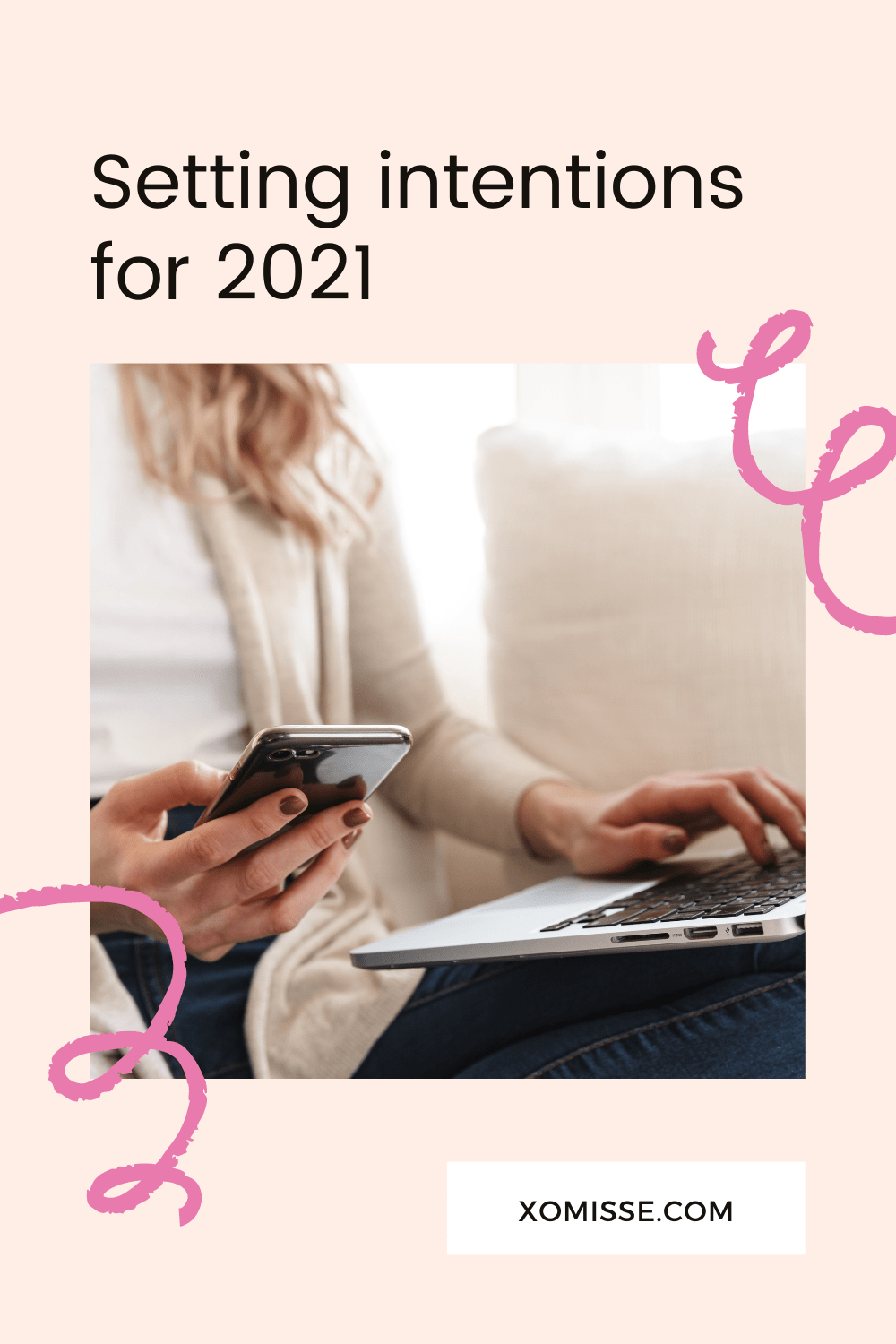 Reflecting on life in 2020
Bushfires, wildfires, Tiger King, Selling Sunset, Brexit, Megxit, Covid-19, stockpiling toilet paper, hearing "furlough" and "unprecedented" more times than we could count, Black Lives Matter protests, the Beirut explosion, Captain Sir Tom Moore, Marcus Rashford, Biden and Kamala Harris, COVID-19 Vaccines…
How it started
The beginning of the year was filled with so much excitement. We were buzzing with ideas at work, I felt really settled in my London life and connected to the people I was around. I was ready for the best year of my life! And in February when I got promoted, I really thought this was going to be my year.
Later that same day, we lost a family member. I was devastated for my mother, her siblings and my grandmother. And I was looking forward to going home "soon" to see everyone.
Then COVID happened.
Let me start by saying that I have been very fortunate. I've missed family and friends, regretted not taking a trip home in February, dealt with career changes, been furloughed and struggled with my mental health. But I was lucky nonetheless. My friends and family have remained safe, something I'm grateful for every single day.
I'll never forget watching the first lockdown announcement in March, feeling that sudden rush of anxiety. Not knowing what was to come, or realising how long it would go on for. We were a house of six people from that night onwards, which was overwhelming at first as someone who enjoys my own space. But it turned out to be the best thing for me.
How it went
As I mentioned, we were a house of six so we kept ourselves entertained with projects, games, BBQs, video calls, virtual quizzes and workout challenges. Clapping for essential workers and singing with neighbours in the evenings. We celebrated our lockdown birthdays, Nasjonaldagen (Norway's National Day), Eid al-Fitr and Pride. And even joined a virtual gig from our garden, hired a hot tub and decorated the rooms in our house for a "bar crawl".
In June the topics of racism, white privilege and police brutality were at the forefront of the news cycle. I've made my stance clear (and lost a couple of clients because of it). As a household, we joined a protest in London. We felt it was important to show up, even during a pandemic and were as safe as possible. We were there for a devastating reason, but there was a real sense of unity and hope for the future. And that was beautiful.
How it ended
The last few months of the year were harder. We were down to a new household of three, with less distractions to keep us busy and the colder weather affecting our moods. Lockdown 2.0 in November felt like it went on forever and getting through those few weeks was difficult.
My 2021 intentions
I held back tears as the clock struck midnight and 2020 ended. I don't think I've mentioned yet, but 2020 turned me into a crier. Some of us are starting 2021 with Lockdown 3.0, dealing with anxiety, loneliness, job losses and grief. It's going to be tough but I'm hopeful that we can get through it.
For me, it's important to have structure in my day and projects to focus on. My project for January was to get organised. I've already got a lot done for this. I wrote a list of weekly, monthly and quarterly reviews, after researching the GTD technique by David Allan. I've cleared out my devices, unsubscribed from newsletters creating useless noise and setup Notion to keep me on top of all my commitments.
So we're off to a good start! What's next?
1. Reach out more
A new friend tagged me in the below meme recently about how we should normalise messaging people we think we could be good friends with. One of the things I was excited about when I decided to move to London was meeting up with all the people I'd spoken to online for years. I've barely done that – and probably won't be able to this year. But that doesn't mean that I can't develop and nurture friendships virtually.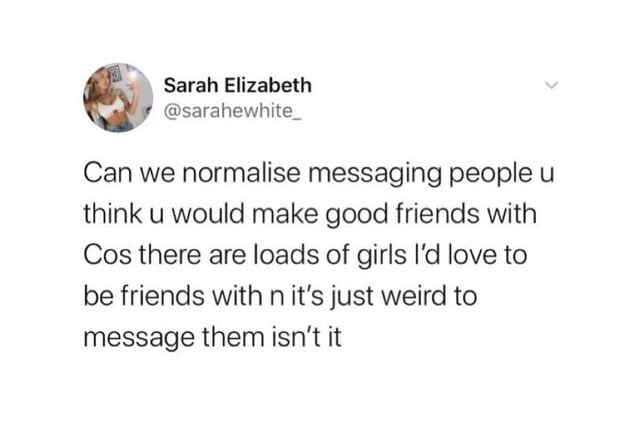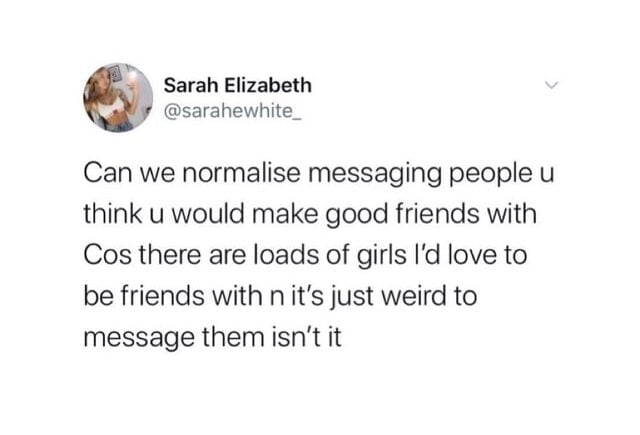 2. Re-evaluate and take time out
I've always leaned towards the creative path and never been one for a five year plan. But I turn 30 in April and although I'm trying to fight off those standards and pressures society has set for us, I do want to think about my goals, milestones and ambitions. So this year, I really want to dig deep – what makes me happy? What is fear holding me back from? What do I want to do less off? I think 2020 has made us all aware of how our environment impacts our overall mental health.
Another thing it has taught me is how valuable time is. Getting to work from home has given me more time to invest in myself. I got into a good routine in 2020. I'm more active physically and I'm eating better. In 2021, I want to build upon that and spend more time on self-development, yoga, meditation and journaling.
3. Work towards quarterly goals
My intentions so far very much focus on social, self-care and self-development aspects. But of course I have career goals too. I'm going to try my hand at setting quarterly goals after reading a lot of good things about The 12 Week Year. I've written a list that I'm going to refer back to each quarter and plan out for each month. It includes things like redesigning this website (finally), posting more regularly on the blog, spending less time on social media and launching the courses I've had in progress for a while.
Before I sign off…
I want to say a massive thank you to all of you for your support. I truly appreciate it. Since starting my newsletter, I've been able to chat back and forth over email with so many of you and I've loved getting to know you better.
If you wrote a post on your year in review or what you have planned for the next twelve months, I'd love for you to include a link to it in your comment below or in my Facebook Group.
I'm sending you all the love and positive vibes for the coming months. I hope 2021 is truly your best yet *virtual cheers*