Today I'm covering WordPress themes – where to choose one from, how to install them, when to update them and how to safely switch themes…
What is a WordPress theme?
In relation to WordPress, a theme is a small directory found in the wp-content/themes folder, stored on your web host, that contains several files. These files control the style and layout of your site, and are responsible for how content is displayed to your visitors.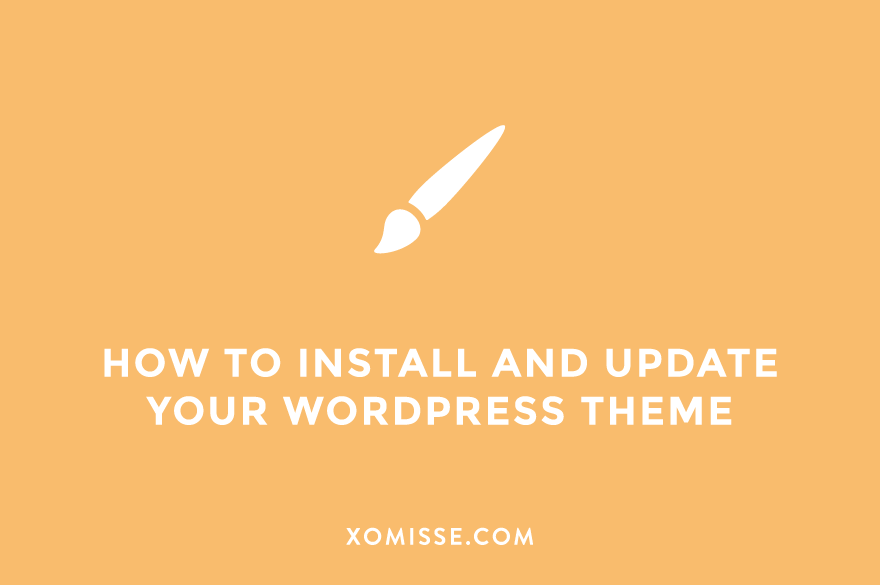 Where to find WordPress themes?
There are hundreds and thousands of themes out there for WordPress. From third-party sites, theme developers, market places and even WordPress themselves.
Tip: When looking for a theme, ensure it has active support and is being regularly updated by the theme developer.
The best place to find a theme is the WordPress Theme Directory, as all themes submitted to the official directory have to be reviewed and approved by a team of WordPress developers and pass a number of required checks.
Another common option is to look at the premium theme market. With premium themes, you are often paying for the license to access updates and support. Sometimes this licence has to be renewed yearly, other-times developers give you lifetime access. Great examples of premium themes are:
You can also buy themes from independent developers on market places such as Themeforest and Creative Market [Affiliate Link] or direct from the developer's website. With both of these sites, there is a review process to be allowed sell products on the site.
Some theme developers I love and recommend are Nose Graze, EmPress themes, A Prettier Web and Kotryna Bass Design.
I know many people advise purchasing your theme from Etsy, but I would avoid this if possible. This may sound harsh but Etsy is for handmade items, not themes. Most genuine developers won't publish their themes on there. You may get lucky and find a great theme, but I don't think it's worth the risk.
Updating your WordPress theme
Updates are essentials to ensure your theme is compatible with the latest WordPress releases and keep your site safe and secure. Outdated themes and plugins are more susceptible to being hacked.
You'll see a notification on your Dashboard (under Updates) when there is an update to do. Simply select the theme(s) and press update, your site will go into maintenance mode until the updates are complete.
How to change your WordPress theme
With most themes, you will not lose content after changing your WordPress theme and most of your regular site elements will not be affected by changing themes. Theme-specific elements such as shortcodes, widgets, custom homepages or pages via a builder may be removed.
To change themes, simply activate your new theme. If there are plugins associated with your theme (that were required to install with your theme), I'd recommend deactivating and removing those first to avoid breaking your site.
Once you install the new theme, you'll want to check your site to ensure everything looks like it should and is working correctly. You can remove the old theme from your site by clicking Theme Details > Delete.
Before changing your theme, I recommend creating a backup of your site and if possible create a staging site to test your theme before going live.
If you have any questions about themes, feel free to send me an email. I'd be happy to answer them!
---
Looking for more tips? Signup to the newsletter for fortnightly emails… (plus a free SEO checklist!)