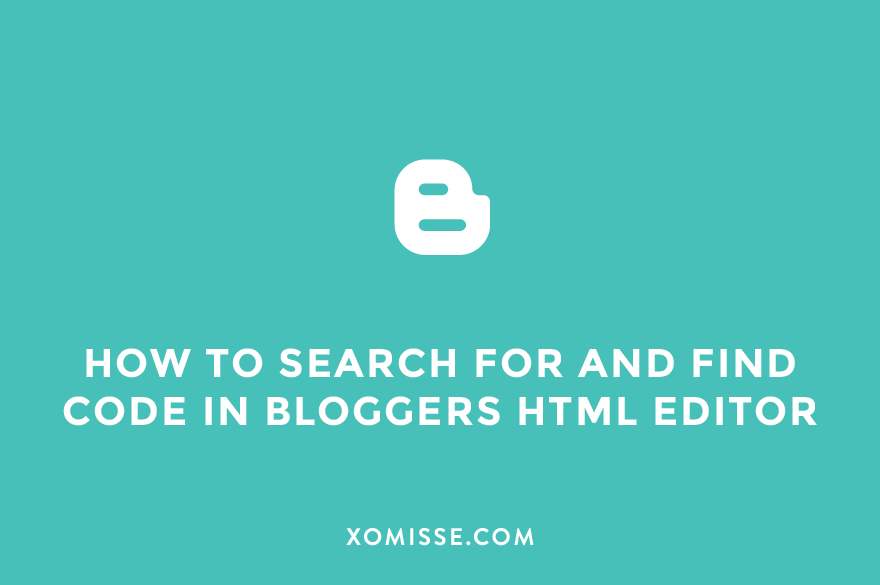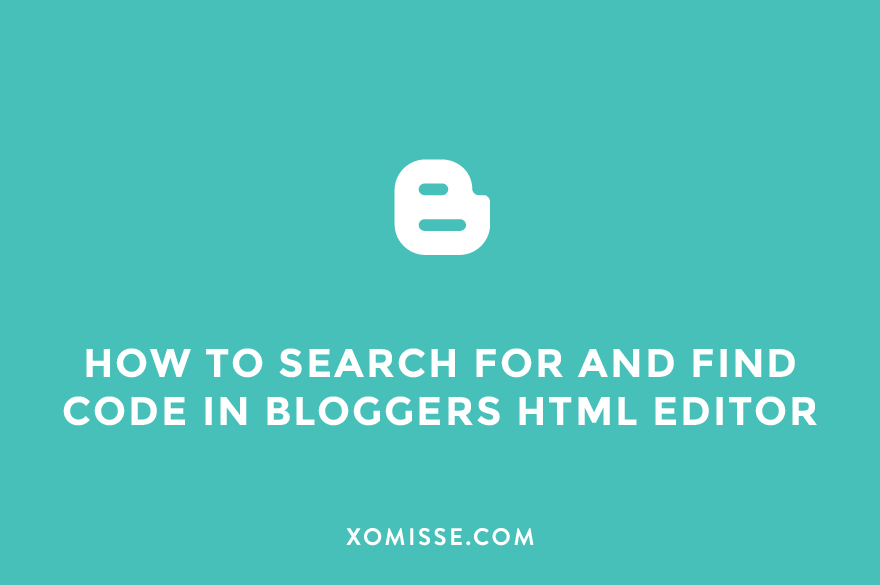 Since Blogger updated its HTML page, I've been getting a lot of questions about where to find the b:skin tags, so I thought I'd do this really quick post explaining the CSS section of your Blogger Template. I've written a post all about the Blogger update and new features if you want to read that to get familiar with the new look.
Finding b:skin & your CSS in your Template?
The CSS section of a Blogger template is typically between <b:skin> and </b:skin>, I say typically because some developers may add extra CSS using another method. The opening <b:skin> is usually located around line 13/14, but obviously that will depend on how much code is in your template. The arrow on the side means that it is "folded". If you click the arrow, it will expand and show you the CSS. The end of this is </b:skin> which is usually after the styling code for mobile. In between these <b:skin> & </b:skin> is where you will find all of the styling for your blog.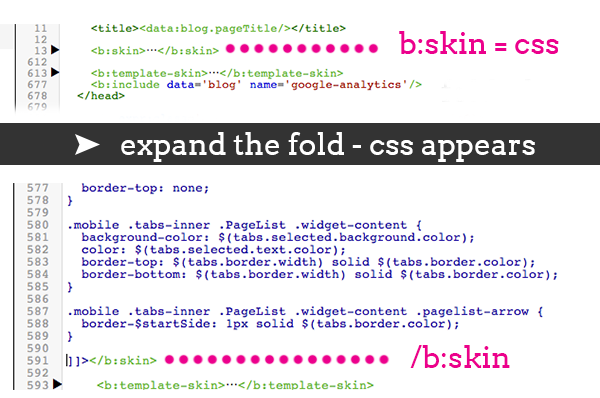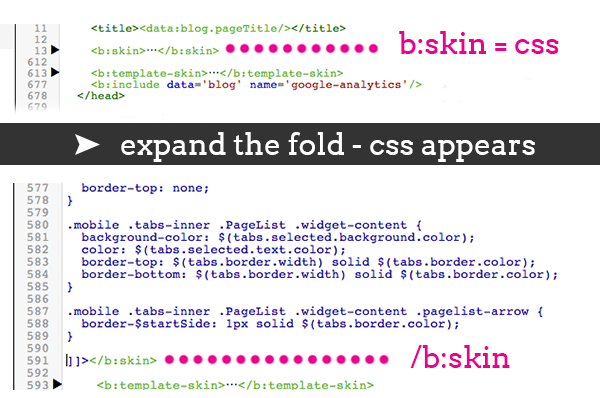 Adding/Editing CSS to your Blogger Template?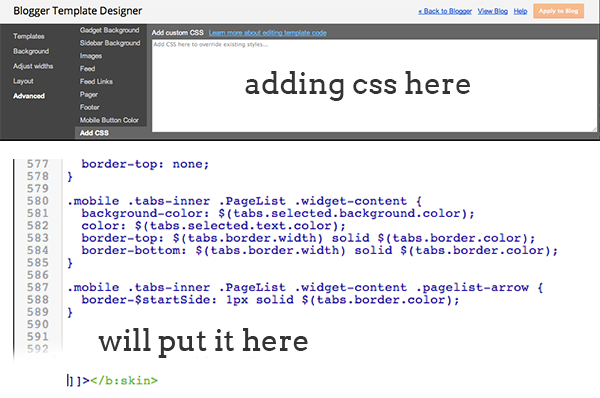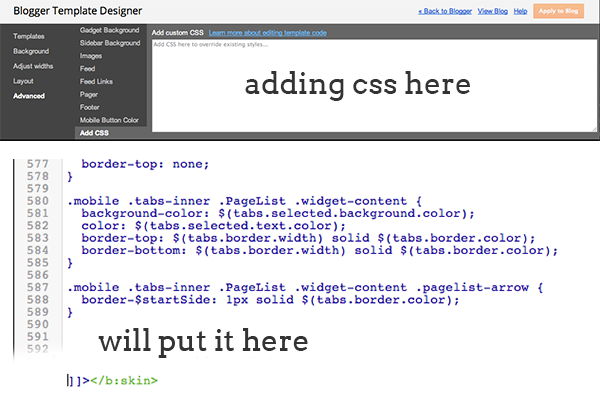 You can add CSS anywhere between <b:skin> & </b:skin> but typically it is better to add it at the end, above </b:skin>. You can easily add CSS to the Blogger Template Designer (Template > Advanced > Add CSS), once you add the code hit enter and save. This will get added to the bottom of the CSS, just before </b:skin>. If you want to edit existing CSS, it is better to edit the original code rather than adding more. It just makes it neater and easier for browsers to read.


Searching for code
To search for a specific code, click into the html box and press CTRL and F on a Windows or CMD and F on a Mac. This will bring up a search bar in the HTML box so that you can search for something easily. I hope this post was helpful, if you have any questions let me know. More information here on Searchiing and Finding Code in Bloggers HTML Editor.