Take your blog or business branding to a whole new level by using custom GIFs on Instagram
I created some GIFs recently for the XOmisse and Blogosphere Instagram Stories so I thought I would share two methods for adding your own custom GIFs to Instagram Stories.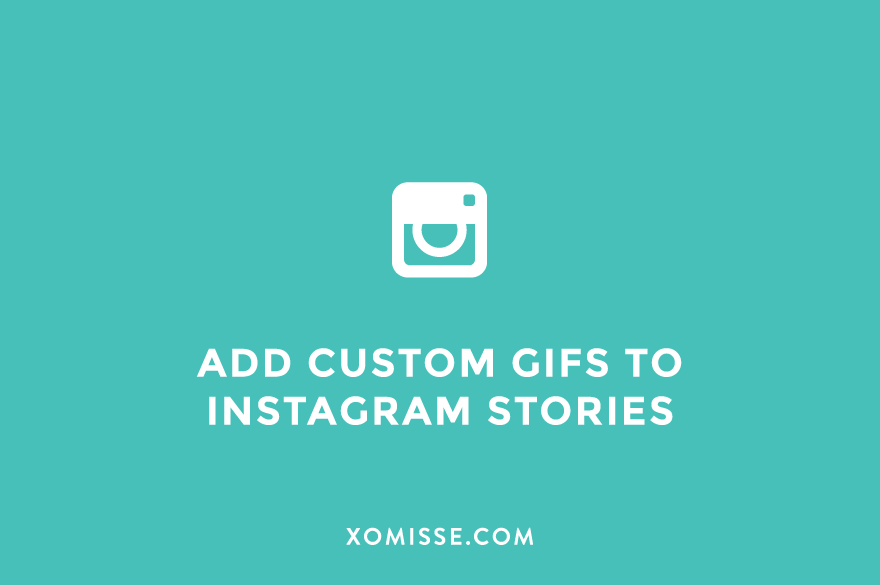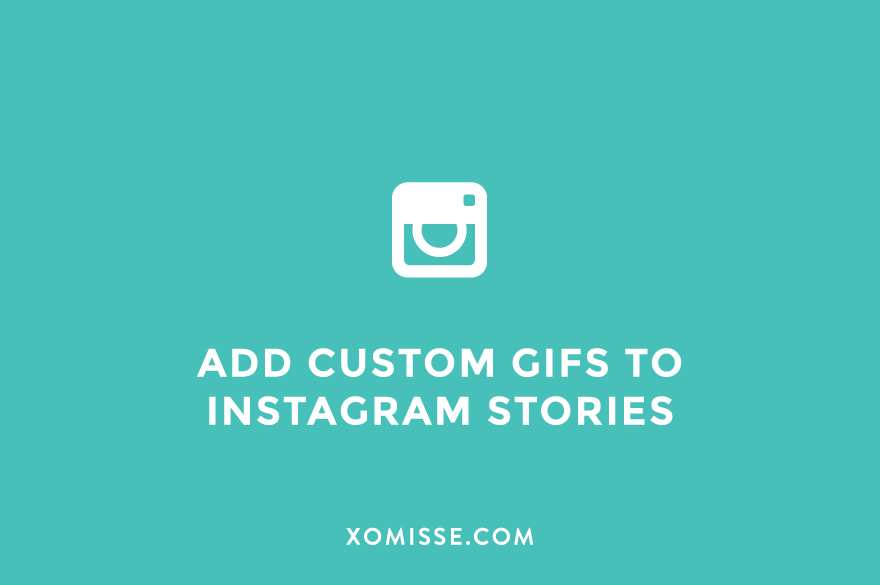 Creating your GIF Stickers
Firstly, you'll obviously need to create the GIF Stickers. A GIF Sticker is an image or animated GIF with a transparent background. I create the vector graphics in Adobe Illustrator and then animate them using Adobe Photoshop or Adobe Animate but you can use online tools for this.
Method One: Add GIF Stickers From Your Camera Roll
Once you've created your GIF Sticker, save your completed GIF Sticker to your devices camera roll.
Find the image in your camera roll, click the share icon and select the copy option. You could also copy the GIF sticker from your GIPHY account.
Open your Instagram Story. An option to add the GIF Sticker (or any graphic) you just copied will pop up, tap the "Add Sticker" icon.
Your GIF Sticker will be added to your Instagram Story and you can resize and move it as you would with normal GIFs.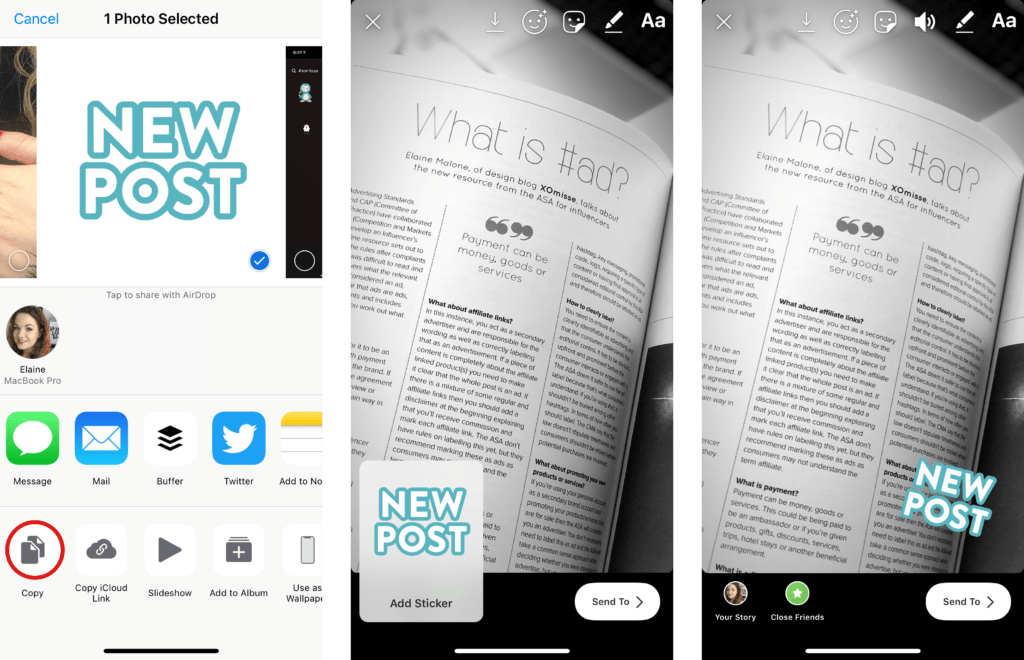 Method Two: Add GIFs to Instagram Stories via GIPHY Brand/Artist Account
If you want your GIF Stickers to appear in the GIF search on Instagram Stories and/or want other people to be able to use your GIF stickers too, you'll need to apply as a brand or artist on GIPHY.
Create a GIPHY account here.
Make your GIF Stickers. GIPHY recommend GIF files that are 500-600 pixels with equal height and width, RGB colour mode, looped forever and with at least 20% transparent pixels.
Upload at least 5 of your own GIF Stickers to your GIPHY Channel using descriptive tags. Add your blog/business name as a tag so you can find them easily.
Apply for a brand channel or an artist channel here. Check out the requirements and FAQ for more information.
Once you've been approved and verified, your GIFs will start appearing under GIF search on Instagram Stories. Just type in the descriptive tags (or your blog name if you added that) and they'll show up.