Back in June, I went along to the fifth annual Blogtacular conference – the place for bloggers and creative entrepreneurs to network, share tips and inspire each other.
If you haven't heard of Blogtacular before, it's run over two days in London beginning on Friday afternoon with a photo walk around London. The photowalks were led by Supal Desai, Natasha Nuttall and Emma Jane Palin, each taking their group around a different part of London.
This was followed by a dinner in the evening to get to know other attendees. The main conference is held on a Saturday and is filled with inspiring talks and useful workshops all around the topic of running an online business and blog.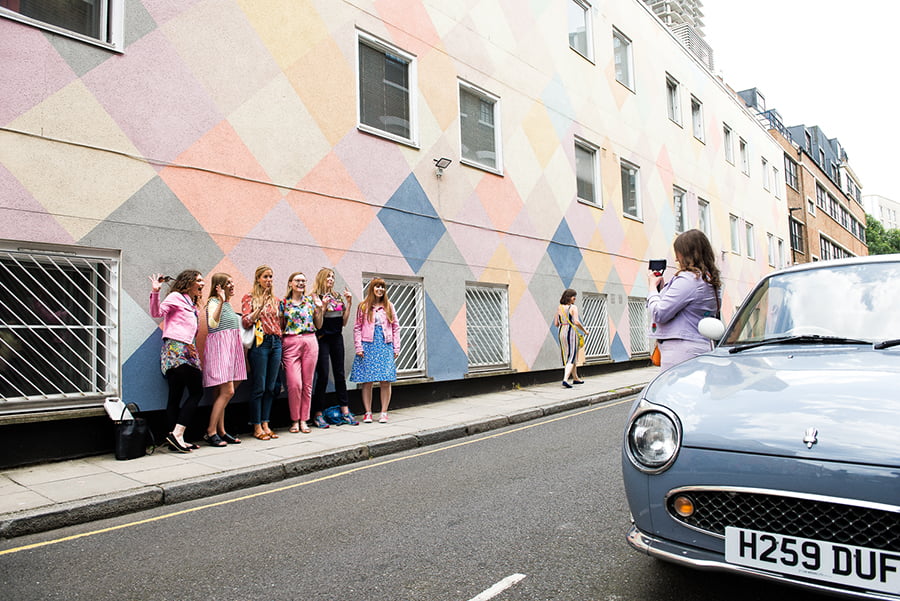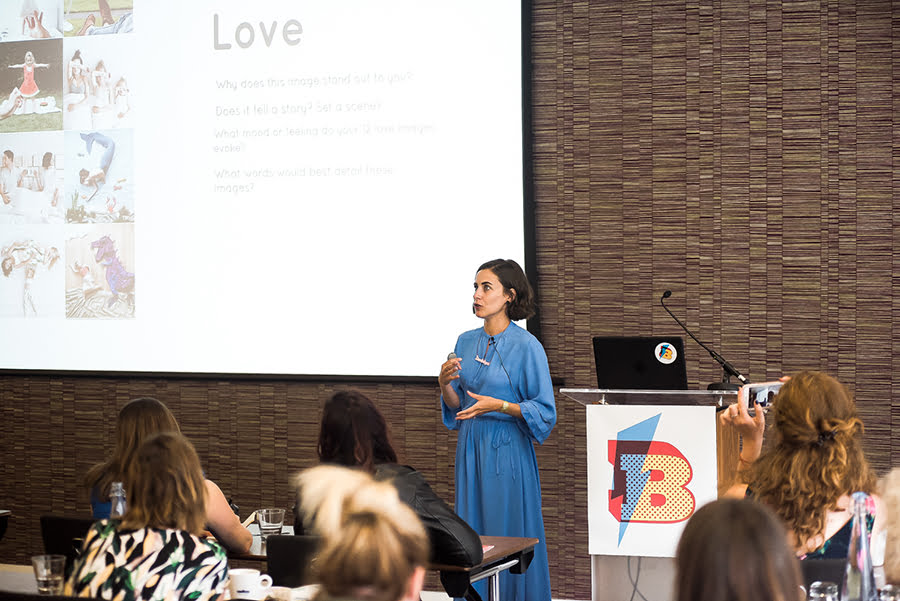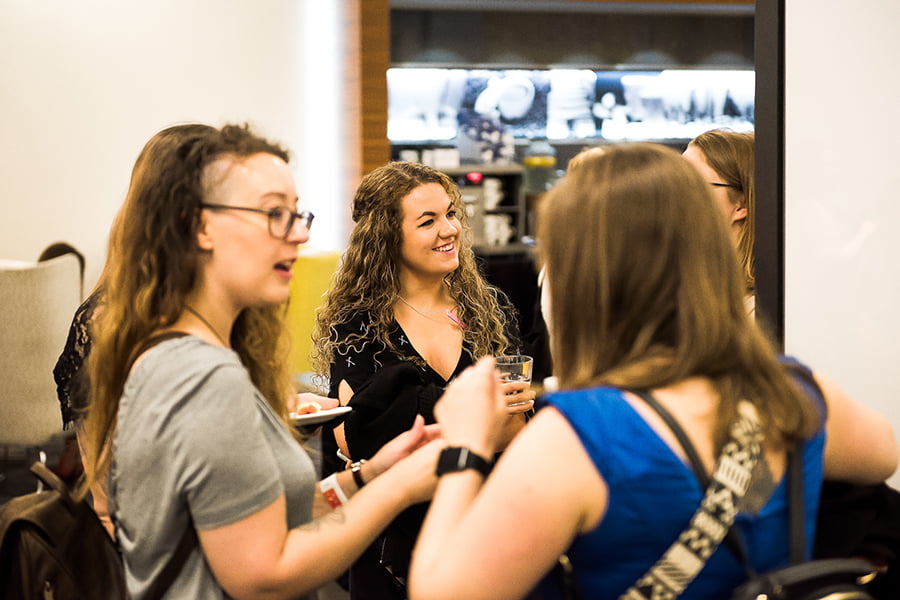 On a sunny Saturday morning, I headed down to etc Venues at St Paul's, arriving at 8.30am to grab breakfast and mingle. As a speaker, I was treated to a lovely gift from Tatty Devine – one of their popular name necklaces. I have one already from a previous Blogtacular and I love it! So I was delighted to add another to my collection.
After a quick catchup with everyone, we moved into the main room where we were warmly greeted by Kat Molesworth (does anyone else ever sing her name the way she does in the Blogtacular podcast intro?).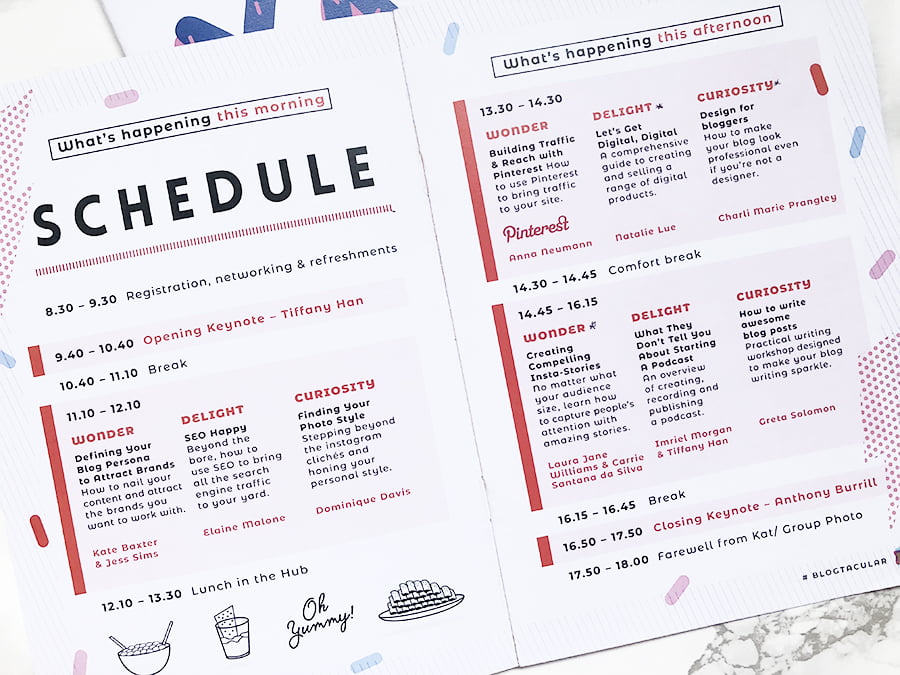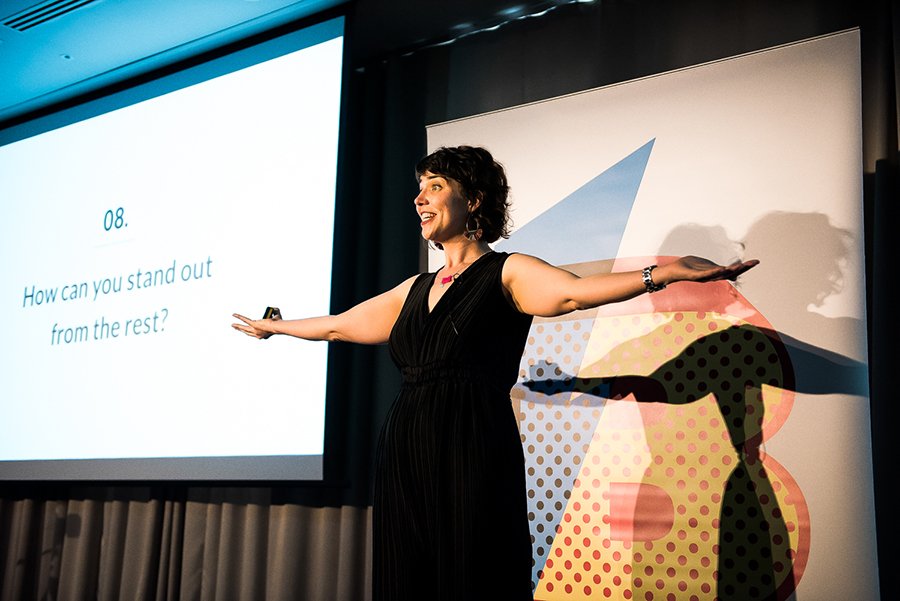 Opening Keynote Speaker – Tiffany Han
Tiffany, a podcaster and business and branding coach, was the perfect opening keynote! She spoke about her ten tips for leading a creative life, including burnout and hustle aren't the way forward, looking beyond numbers when thinking about success, talking and asking about money, charging what you're worth, setting up challenges to get you out of your comfort zone, rising above fear, learning to tap into your intuition while applying strategy, standing out, sharing your truth and allowing yourself to evolve with the industry. I left Tiffanys session feeling inspired and ready to tackle my goals.
"You are your instrument and you can't play a broken instrument" – Tiffany Han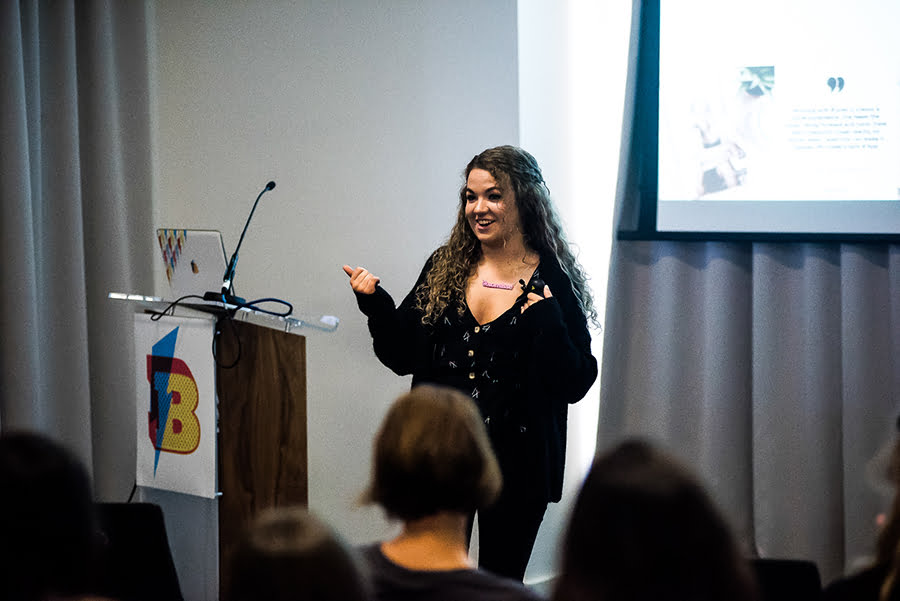 Workshop One – SEO Happy – XOmisse
The next workshop was run by none other, than myself! I was invited to Blogtacular back in 2015 to hold a session on DIY blog design, which was an amazing opportunity and experience for me. The following two years I was part of the Creative Genius Bar giving one-on-one advice on design, coding, SEO and WordPress. I decided it was time that I got out of my comfort zone and held another session so I pitched a topic to Kat and crossed my fingers. Luckily she agreed!
I covered SEO techniques in 2018 and beyond, along with discussing how to create original and sponsored content that keeps search engines happy. The nerves kicked in as the room filled with people but once I began talking I felt completely at ease. We finished up a little early which left plenty of time for questions and this was probably my favourite part of the session. There was loads of specific queries and although it was tricky to answer some of them on the spot, I thoroughly enjoyed discussing a range of different areas within SEO and WordPress. I want to say a massive thank you to Kat and Blogtacular for having me back for yet another year, to everyone who attended my workshop and to all the lovely people who came up to me afterwards or messaged me online to let me know they found it helpful. Those comments mean so much to me so thank you!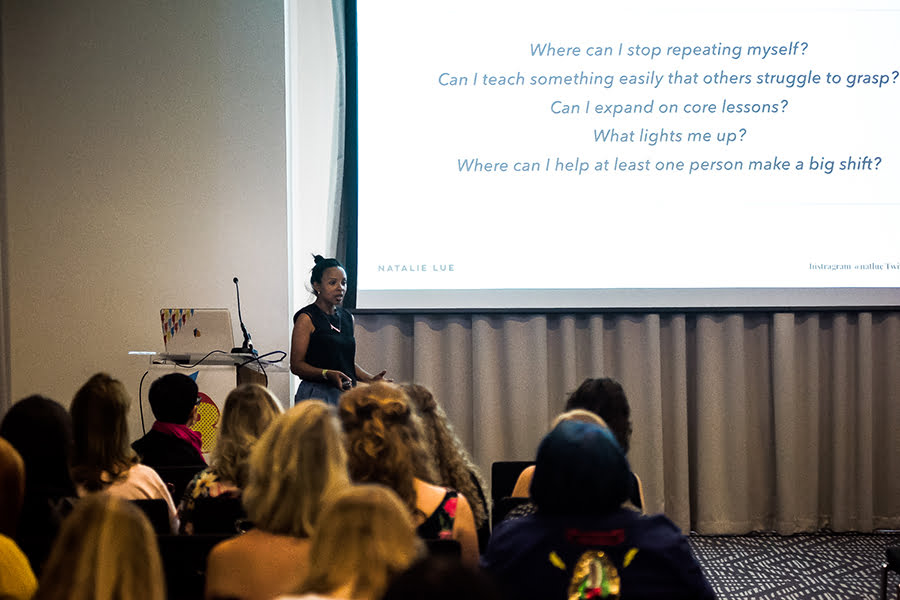 Workshop Two – Let's Get Digital – Natalie Lue
After a fabulous lunch, Natalie held a workshop on creating digital products (something I've dabbled in over the years). She discussed needing to include your secret sauce in everything you create, your secret sauce being YOUR experience, YOUR message, YOUR uniqueness and YOUR point of view. Your sweet spot and secret sauce will bring value, purpose and money! Natalie also explained that you aren't selling the products, you're solving a problem, selling a result or a feeling. You're providing your customers with hope, transformation, convenience and hand-holding.
Natalie shared her advice for beating your own drum, not waiting for the perfect moment to start, establishing credibility and being of service. She asked us where we can stop repeating ourselves, what we find easy that others struggle with, what lights us up and what we can help others with. She discussed what to give for free and what to sell for a cost, giving the advice to start small and scale up!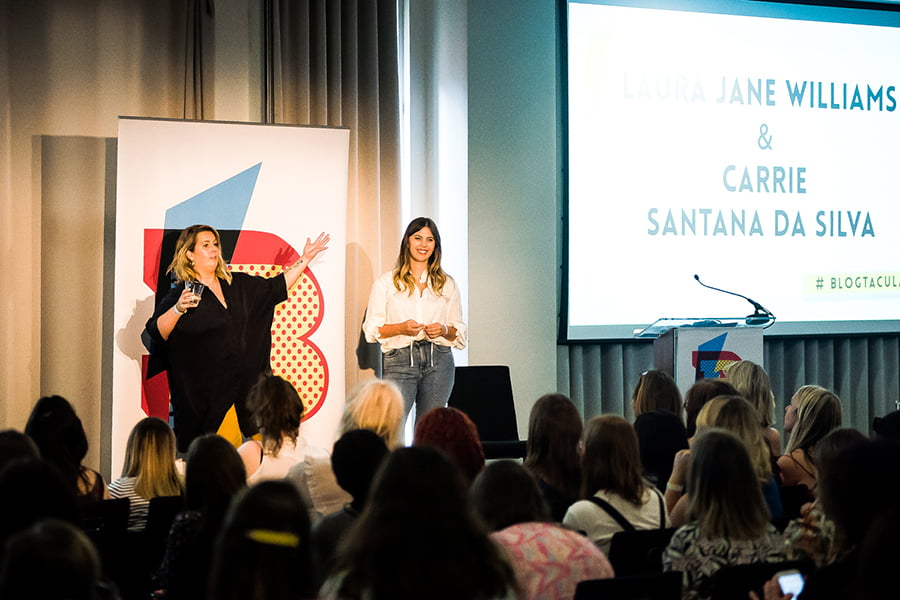 Workshop Three – Creating Compelling Insta-Stories – Laura Jane Williams + Carrie Santana da Silva
Laura Jane and Carrie split their workshop, so they both talked for half the time and then shared the Q&A session. This was particularly helpful as they shared their tips for Instagram Stories from their unique perspectives – the 'rough and ready' vs. 'perfectly polished'. They both gave the advice of filming clips throughout the day and posting later. Laura Jane gave us the task of getting used to talking to a camera and taking multiple shots, while Carrie discussed her process of creating for Instagram and shared the apps she uses to create beautiful mini-movies.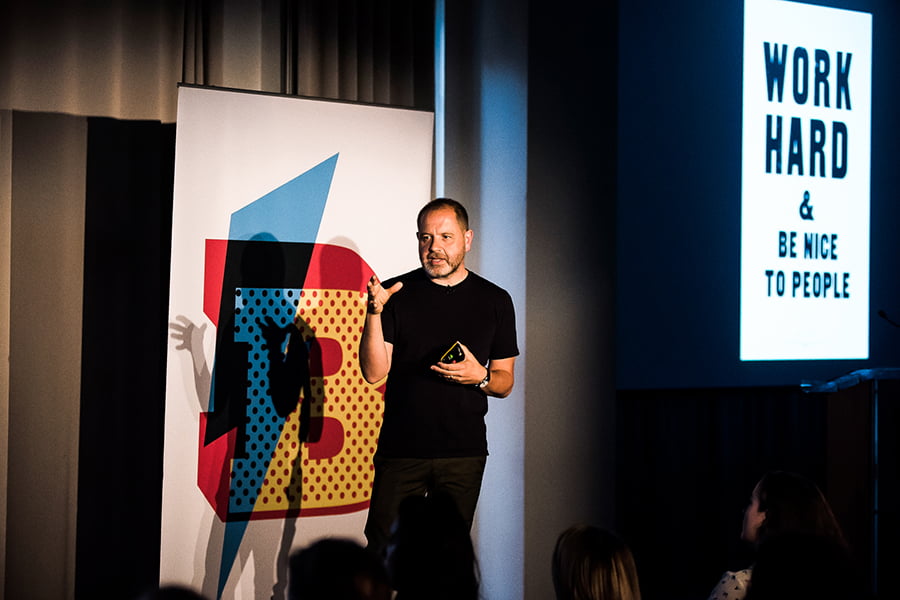 Closing Keynote Speaker – Anthony Burrill
Anthony is a graphic artist and designer who is known for his persuasive style and typographic compositions. He studied Graphic Design and went on to complete an MA in Graphic Design at the Royal College of Art in London. He has work in museums and galleries across the world and his clients include Apple, Google, Hermés and the Design Museum.
Anthony talked us through the history of type used in protest and his creative journey, which I found so interesting considering my recent transition to print. He also discussed his famous "Work Hard and Be Nice to People" print. It was so interesting to get an insight into his process and hearing all about the path he took.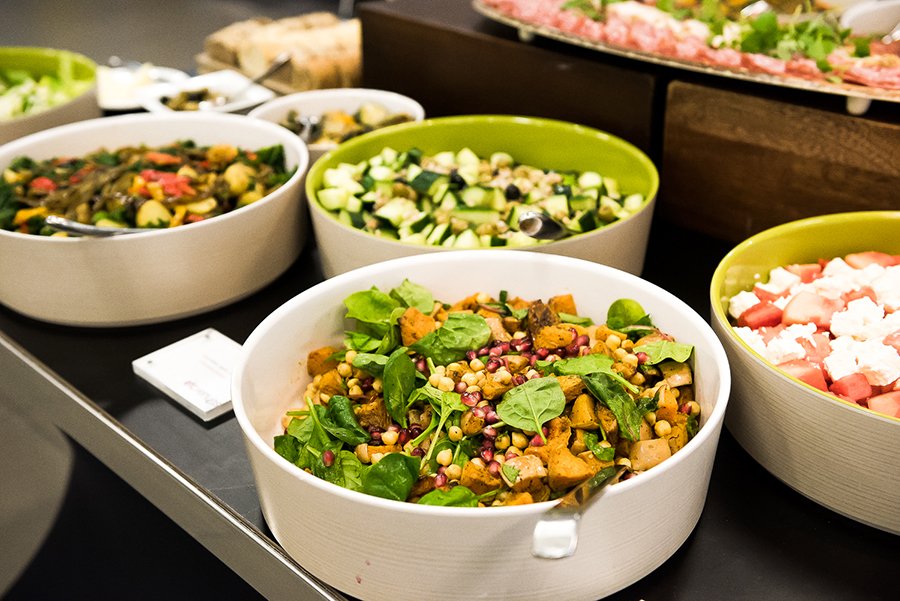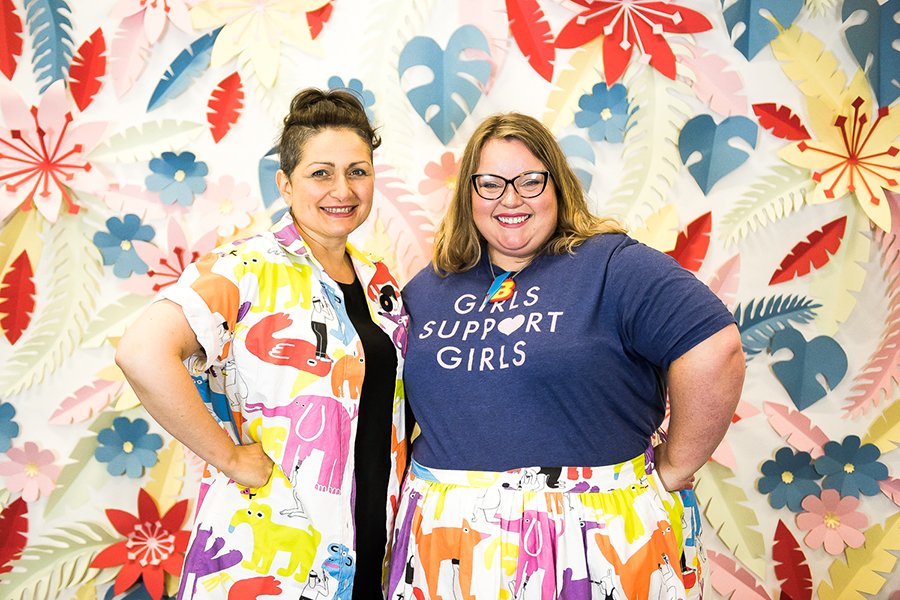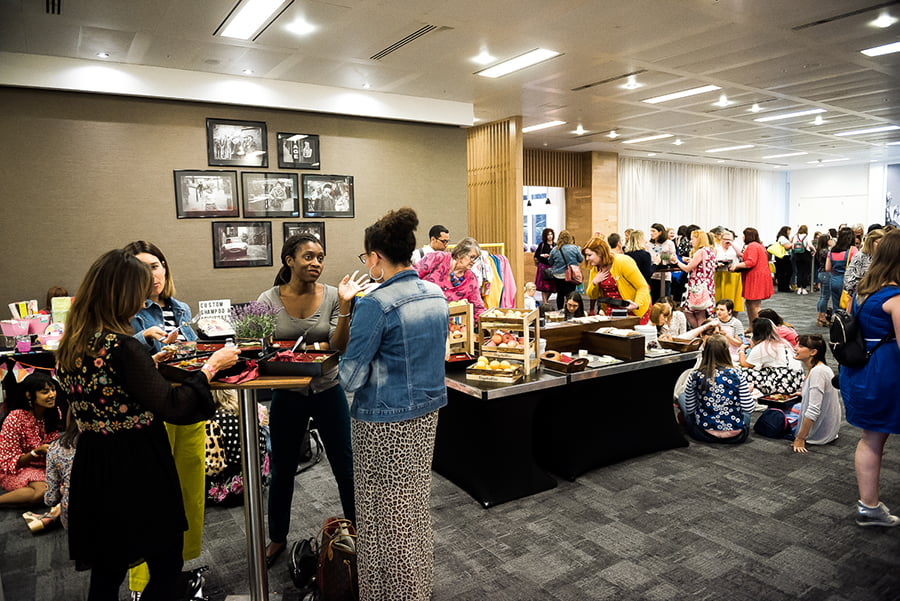 Throughout the day we were treated to delicious food and refreshments. There was a Creative Genius Bar in the main hub with Cat Byrne, Sarah Barnes, Leona Thrift-ola and Sunita Harley giving one-on-one advice to those who had specific questions.
There was also a Market Place including indie businesses like The Fabric Fox, Notes Beauty, South Island Art, Yuk Fun and Capture by Lucy. And an incredible paper wall for taking photos against!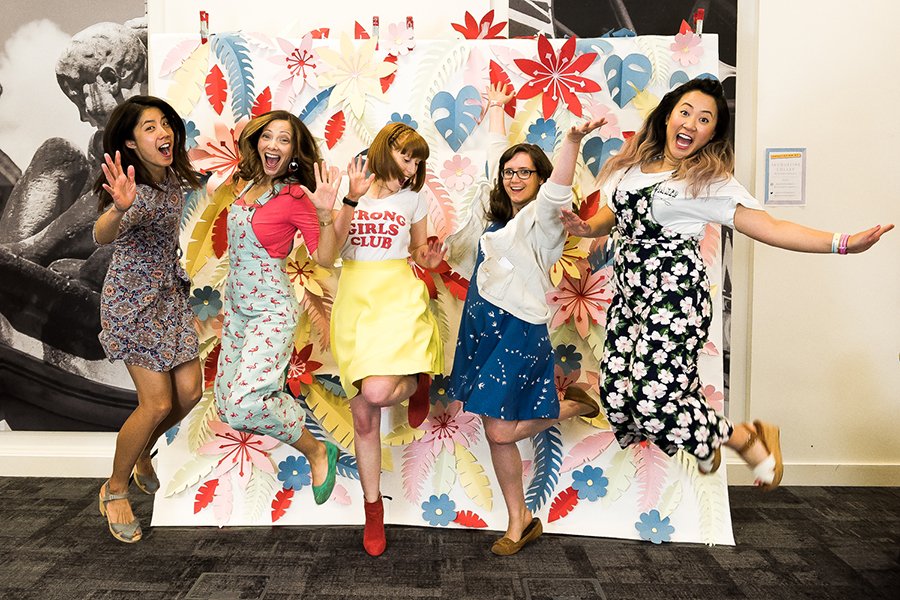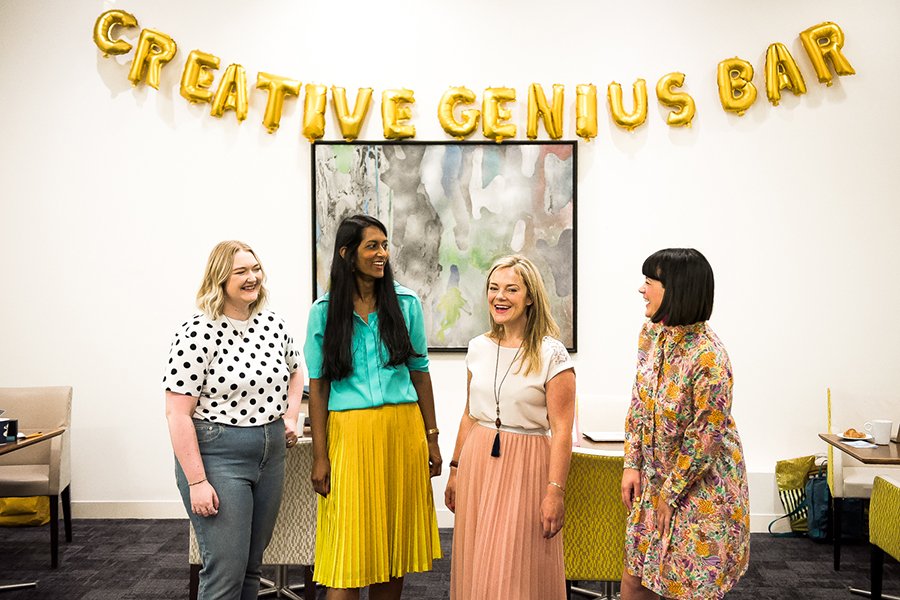 Blogtacular are taking a fallow year for 2019, but in place of the large conference there will be some smaller targeted events. The first one will be in October and details will be announced soon so keep an eye on their social media accounts and sign up to their newsletter to be the first to hear about it!
Over to you, have you been to Blogtacular or a similar conference? What did you think?