As a small business or content creator, email is a great way to build a relationship with your audience.
Let's look at the stats, Content Marketing Institute found that 31% of B2B marketers say email newsletters are the best way to nurture leads and 87% say email is one of their top free organic distribution channels.
If you're thinking about finally starting an email list and newsletter, here's a quick breakdown of how to get it up and running…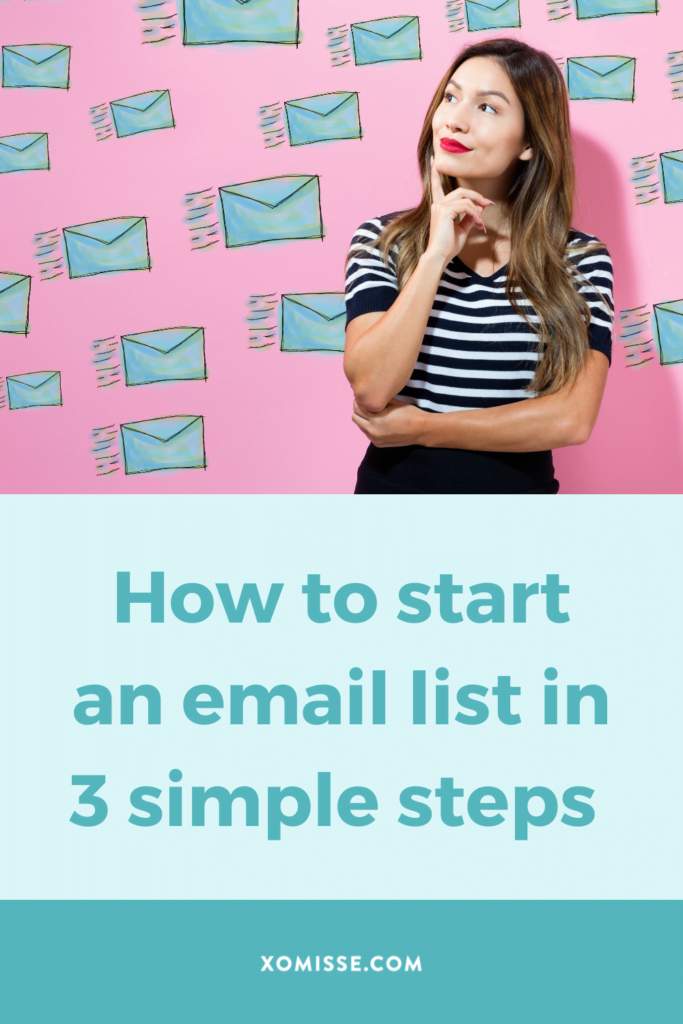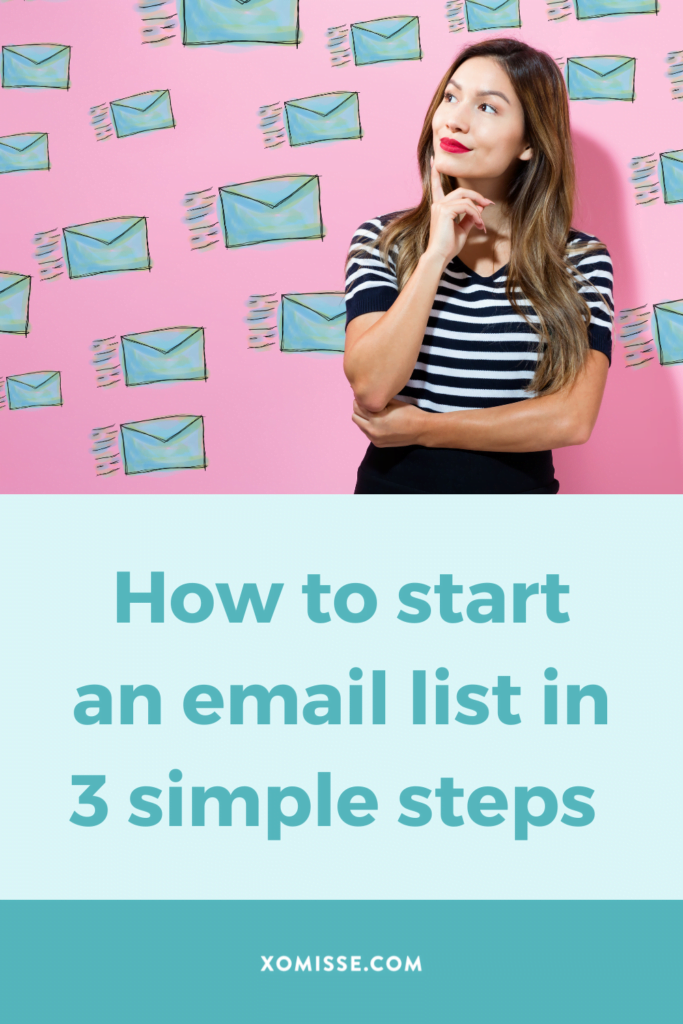 How to start an email list
1. Choose your email marketing platform
You'll need an email marketing tool to get started. This will allow you to create forms, collect email addresses, manage your subscriber database, create automated sequences and send newsletters, campaigns or broadcasts.⠀
There are lots to choose from so this step can be overwhelming but my favourite two recommendations are Mailchimp and ConvertKit. Other popular options are Flodesk, Mailer Lite and Moosend.
Mailchimp: This is what I used when I started. It's free for up to 2,000 contacts, which makes it a good place to get started with building your list.
ConvertKit: After a while, I moved to ConvertKit as it gives you more control over segmentation and automations. Start yours for free using my referral link here.
Choose one, sign up and setup your account. If you've gone with Mailchimp you can have a read through their getting started guide here. If you've picked ConvertKit you'll find some getting started videos here.
2. Create an opt-in form
Next you'll need to create your opt-in form through your email marketing service. This is typically a simple drag-and-drop process where you'll add a field for collecting an email address, a name and anything else you think may be necessary.
Most platforms will let you choose from a stand alone opt-in form and a dedicated landing page. For this example, we're choosing an opt-in form.
Don't forget that you need to follow certain laws. This includes getting explicit consent under GDPR. You'll also need to a clear unsubscribe link and a real postal address in the emails you send.
3. Add to your blog or website
Once you're finished creating the opt-in form, you'll see a snippet of code that you can use to embed to your site. Use that to add the form to your blog posts, your website or landing page.
A good spot is above your posts on the main blog page, this tutorial will show you how to do that.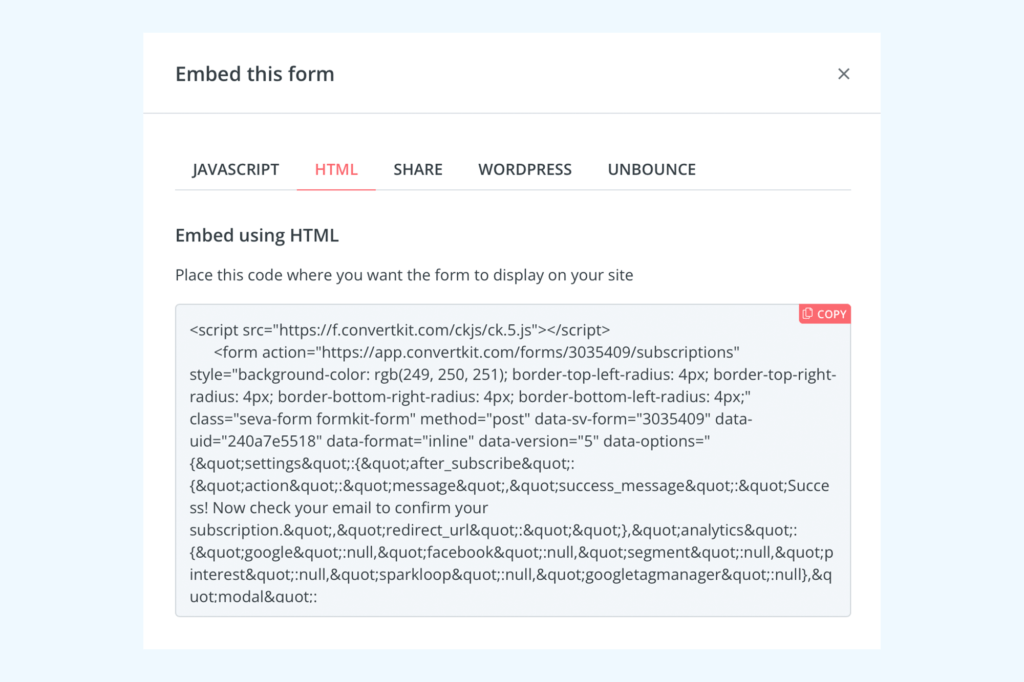 Now you're all set, it's time to start promoting it.
Make sure that you let people know what they'll receive and how often. The next step is sending them useful or insightful content, which you'll be able to do under the broadcast or campaign section.
Consider setting up a welcome sequence that will automatically welcome new people on your list and give them some insight of what to expect.
How to encourage people to sign up to your email list
It can be hard to grow your email list, people are rightly very protective of their email address. By offering an incentive you can encourage people to sign up to your list in return for something valuable.
This is called a lead magnet or opt-in freebie. You can configure your setup so when they fill in the form and confirm their subscription, they are then automatically sent the lead magnet.
Not sure what to create? You could offer a discount, worksheets, recipes, checklists, a webinar, workbooks, travel guide, ebooks, free shipping, how to style video, mini-course, email course, Lightroom presets, at home workouts, product samples, stock photos, swipe file or access to a resource library.⠀
Conclusion
As mentioned, email is a great for connecting with your audience. In fact, according to Litmus, 78% of marketers in 2020 said email is important to overall company success and email has a great ROI generating $42 for every $1 spent. In my opinion, it's never too soon to start!