Google announced changes to the NoFollow guidelines this week. This affects you as a blogger if you receive sponsored content opportunities.
NoFollow links were introduced in 2005 to combat spam and improve the quality of the search engine result pages, but a lot has happened since then. As a result, these new guidelines fit better with how bloggers and publishers create content online.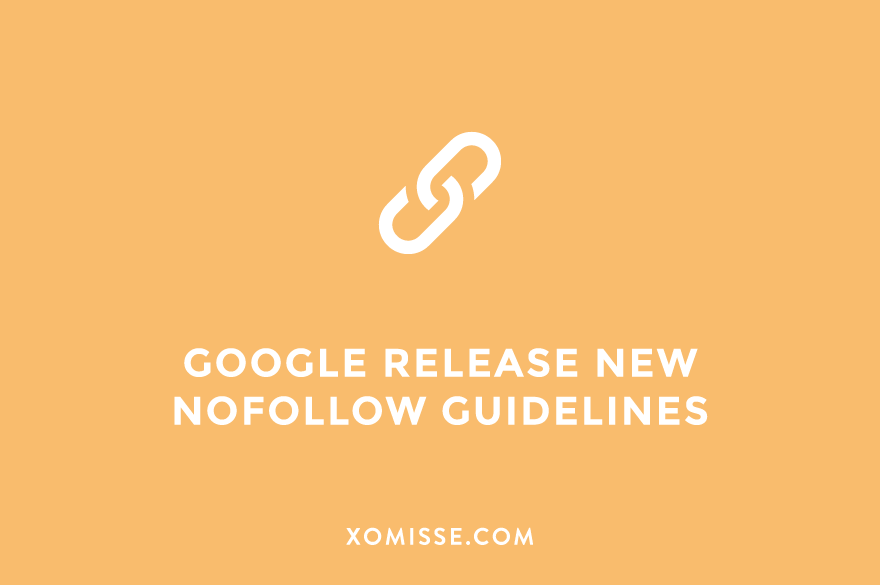 The new NoFollow guidelines from Google
Google have added two new link attributes that join "nofollow" in order to identify links in your content, so that Google Search knows how to consider them for ranking purposes. These attributes are "sponsored" and "ugc".
rel="sponsored"
You can now use the sponsored attribute to identify links on your site that are part of advertisements, sponsorships, gifted or affiliate items, or for other paid or compensation agreements.
rel="ugc"
You can now use this for links within user-generated content, like in comments and forum posts.
rel="nofollow"
This can be used as a catchall for all NoFollow Links. You can use this when you want to link to a site but you don't fully believe in their authority or credibility so you don't want to imply any type of endorsement or pass on ranking credit.
Note that every link, one without the relationship attribute, is assumed by default a follow link.
You can use more than one attribute on a link if necessary, like using rel="ugc sponsored" for a link in user-generated content that is sponsored.
You can use these new link attributes right away. But for crawling and indexing purposes, the changes to nofollow will come into effect from March 1, 2020. I discuss this in more detail below…
How are Google treating these new attributes?
Up until now Google ignored NoFollow links for ranking, crawling and indexing purposes.
However, Google will now treat all of these attributes as "hints" about which links to include or exclude for Google Search. They'll use these "hints" along with other signals to better understand how to appropriately analyse and use links within their system.
In general, they will continue to treat these links as they normally have by not crawling or indexing them and not considering them for ranking purposes. However, after March 1 2020, Google may choose to crawl some of these links if they wish and use them for ranking purposes.
Do I need to change existing NoFollow links?
The good news is that you do not need to change existing NoFollow links to be Sponsored or UGC links. You can also keep using NoFollow for ads or sponsored links in the future to avoid possible link scheme penalties.
They do recommend using rel="sponsored" going forward if you can, as it will help Google better understand your site and the sites you're linking to.
Joost de Valk from Yoast has said that WordPress will adopt these new link attributes in the next WordPress update…
If you're using NoFollow for crawl control in order to prevent Google from indexing your content, it's recommended to use another method like "noindex" instead.
Can I be penalised for not marking paid links?
Yes. Google advises to mark paid, sponsored, affiliate or gifted links with either "sponsored" or "nofollow" only. In other words, if you only mark these as "ugc" you may be penalised.
Download PDF summary for later…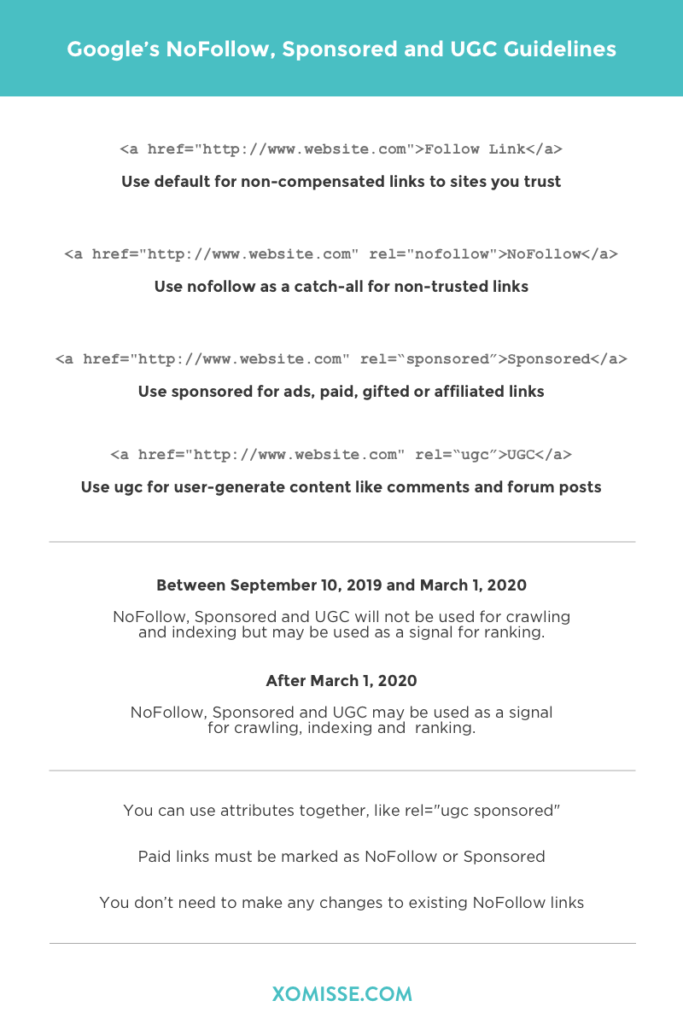 Want something to refer back to, I've saved the main information as a PDF so you can refer back to it later…
---