I've been a big fan of podcasts for a long time now, but my love for them as grown since moving to London and commuting. I've even wanted to create my own… but with my 9-5, client work and content creation, that might have to wait until I have more time to dedicate to it!
So until then, here are my favourite podcasts for content creators, WordPress users, bloggers, designers and small business owners.
Blogosphere: Serious Influence
Obviously have to mention Blogosphere's podcast Serious Influence, firstly because I work there but also because I love it and think it's super valuable to anyone in the content creation, influencer, talent space online.
It's all about the business side of the influencer industry and Alice (CEO of Blogosphere) interviews influencers, influencer marketers and brands about their journeys and work within the industry. It's full of useful information and insider tips discussing money, brand campaigns, strategies and the future of influencers.
Start with one of these episodes:
PS. Alice is launching a brand new podcast on March 8th called Fundraising as a Female Founder.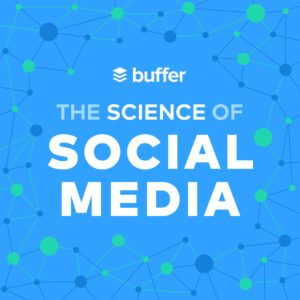 Buffer: The science of social media
Each episode has something valuable despite being less than 15 minutes long. It's a great way to stay up-to-date with all things social media as well as learn some new strategies, insights and stats.
Start with one of these episodes:
PS. Buffer also have another podcast series called Breaking Brand, which takes you behind-the-scenes of building and launching a business.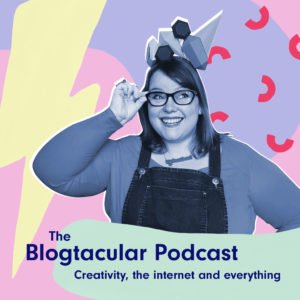 Blogtacular
I have listened to the Blogtacular podcast for as long as I can remember. I loved the unique format they have put together for the earlier episodes, but every episode is informative and inspiring. Kat interviews some of the top UK creators across a number of different niches, while also providing tips, answering questions and keeping us updated on all things blogging and social media.
Start with one of these episodes:
Hashtag Authentic
Sara shares her strategies, stories, lessons and tips on building her Instagram platform. She also interviews other creatives so you get to listen to their experience of growing their online space.
Start with one of these episodes: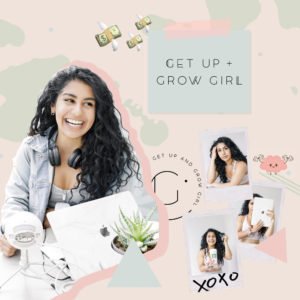 Get Up And Grow Girl
Get Up And Grow Girl is a self-development podcast by Leela Jasmine Sule, one of my favourite fitness Instagrammers. Leela sums the podcast up perfectly, describing her ideal listener as "an ambitious go-getter who wants success in mind, body and business".
Start with one of these episodes:
Character Count by Twitter
A discussion about the processes, strategies and lessons behind a brand's Twitter campaign. It's an interesting listen to get a behind-the-scenes look at how brands are utilising Twitter along with some simple tips and tricks.
Start with one of these episodes:
The Grow & Glow Show
The Grow & Glow Show covers all things blogging, social media and getting brand sponsorship. Vix shares her no-BS advice for content creators in each episode, which are all under 30 minutes.
Start with one of these episodes: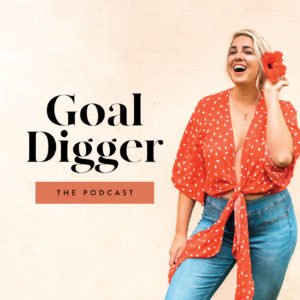 The Goal Digger
Jenna shares productivity tips, social media strategies, business insights and inspirational stories to help you reach your goals and getting your dream job. She also interviews popular online experts such as Amy Porterfield and Melyssa Griffin.
Start with one of these episodes:
Design Life
An inspiring and motivating podcast discussing the ins and outs of working as a designer, from getting paid to managing time and overcoming creative blocks. It's hosted by Charli Prangley (a designer at ConvertKit) and Femke van Schoonhoven (a designer at Uber) who also work on side projects and create content online.
Start with one of these episodes: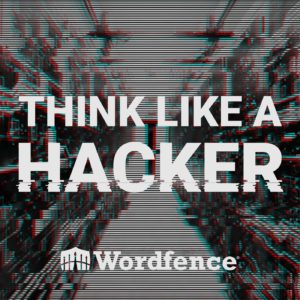 Think like a Hacker with WordFence
Onto a techy one now, because my subscription list is filled with development-related podcasts. Think like a Hacker covers interesting topics related to WordPress, security and vulnerabilities. Along with that, the WordFence team interview a number of people within the development and security space.
Start with one of these episodes:
Just for fun
Some of these are discontinued, but I love these podcasts for some light-hearted or non-work related topics.
Is this going to cause an argument
Psycobabble with Tyler Oakley and Korey Kool
Ear Biscuits
My dad wrote a porno
Stuff you should know
The Becoming Podcast by Laura Jane Williams
Do you listen to podcasts? What are your favourites?