The latest social media updates and news from October.
Instagram tests collaborative carousel posts
Instagram have been testing a new feature that enables others to contribute to carousel feed posts.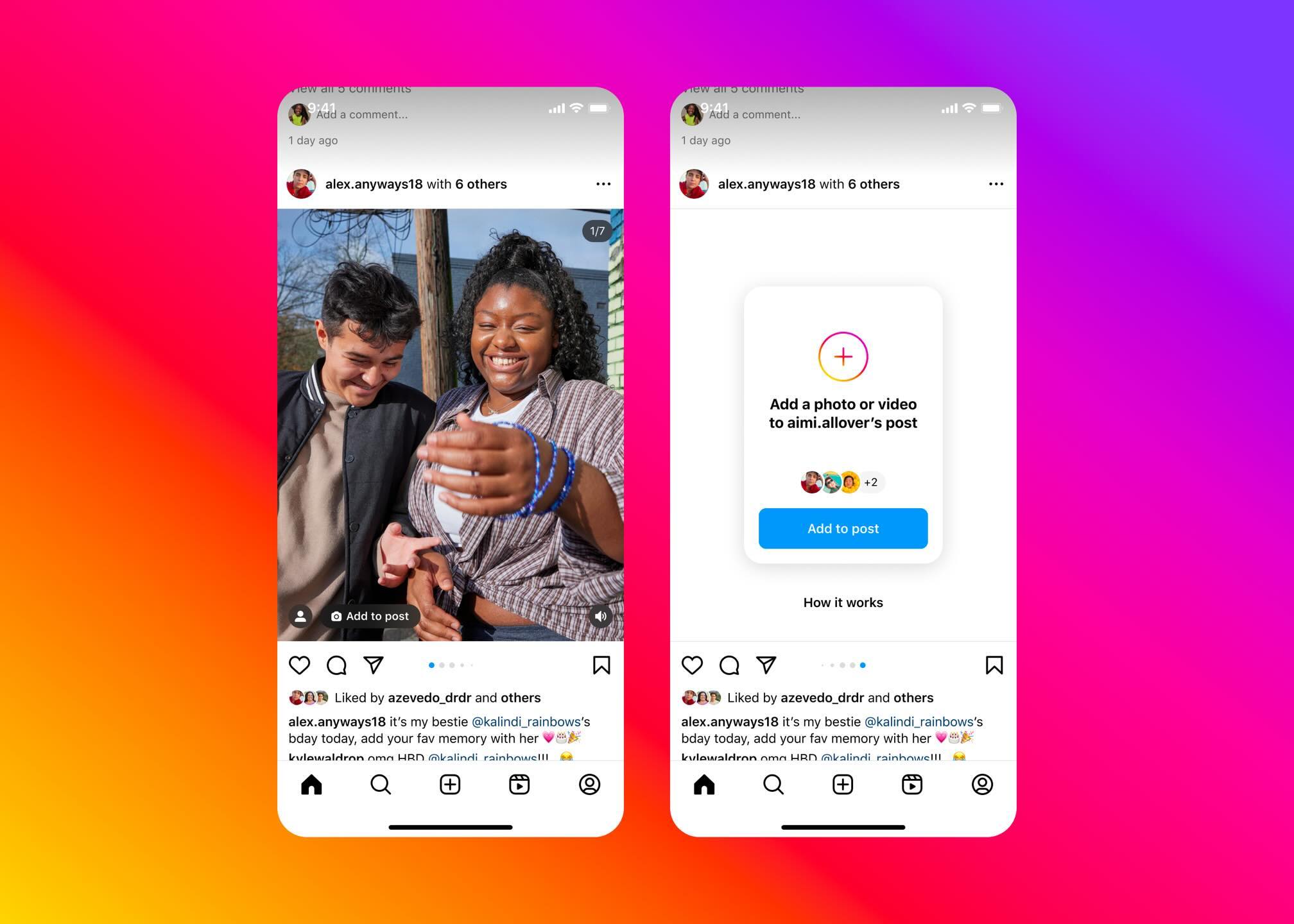 Users can submit photos or videos that the original creator can accept or reject to add to their collaborative post. This could be a great way to encourage engagement with your community.
YouTube working on a number of updates
YouTube announced a host of new features to help sellers over the holiday period, including product timestamps, bulk tagging for affiliate products and new insights into affiliate product performance.
YouTube is nudging users towards authoritative news sources through a new watch page on mobile. This is designed to suggest more news content when users are watching news videos, showcasing long-form videos, livestreams, podcasts and Shorts.
YouTube are experimenting with a Pause Comments feature, that allows creators to prevent the creation of new comments at a video-level while reserving comments that have already been published.
YouTube have also launched new in-depth subscriber analytics, which will give you more insights to fully understand who is watching your content.
Now onto some AI-powered features that YouTube are working on. Firstly, the Creator Music Assistant that will help you find music for your videos. Secondly, an AI-powered research tool within YouTube Studio that will suggest topics based on what's currently popular with your audience. and finally a feature called Dream Screen, which allows you to use prompts to change the background of your video when editing YouTube Shorts.
LinkedIn update Collaborative Articles
LinkedIn announced updates to its Collaborative Articles feature, as it becomes the platform's fastest-growing traffic driver.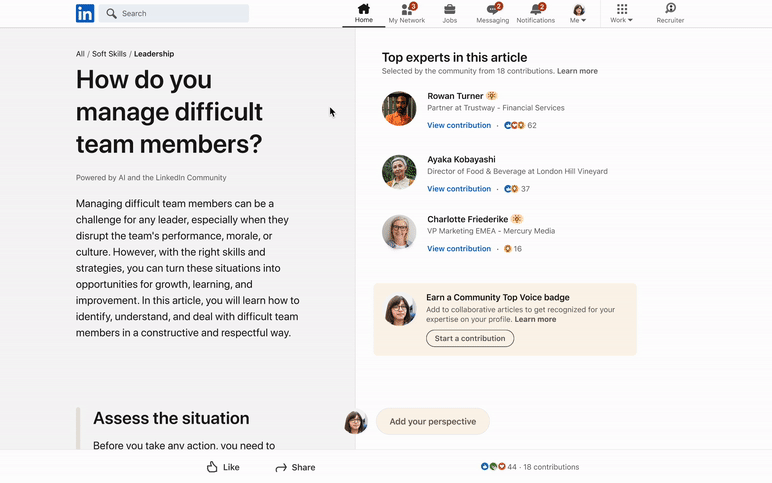 Collaborative Articles start out as AI-generated prompts that are developed by the LinkedIn team. Then users are invited to share their expertise and insights on the chosen topic.
In return for contributing to the conversation, users can receive a Community Top Voice badge in a key skill area that features on their profile. Smart idea from LinkedIn and a great way for users to stand out within their industry.
Instagram adds share Stories with groups option
Instagram is giving us more options when it comes to who sees our Stories. In addition to sharing your Story publicly or with your "Close Friends" list, you can now curate and share with your Story with other groups.
Although this would take time to initially set up, especially if you have a larger followings, it could be a great way to segment your audience and provide specific updates to users based on their interests.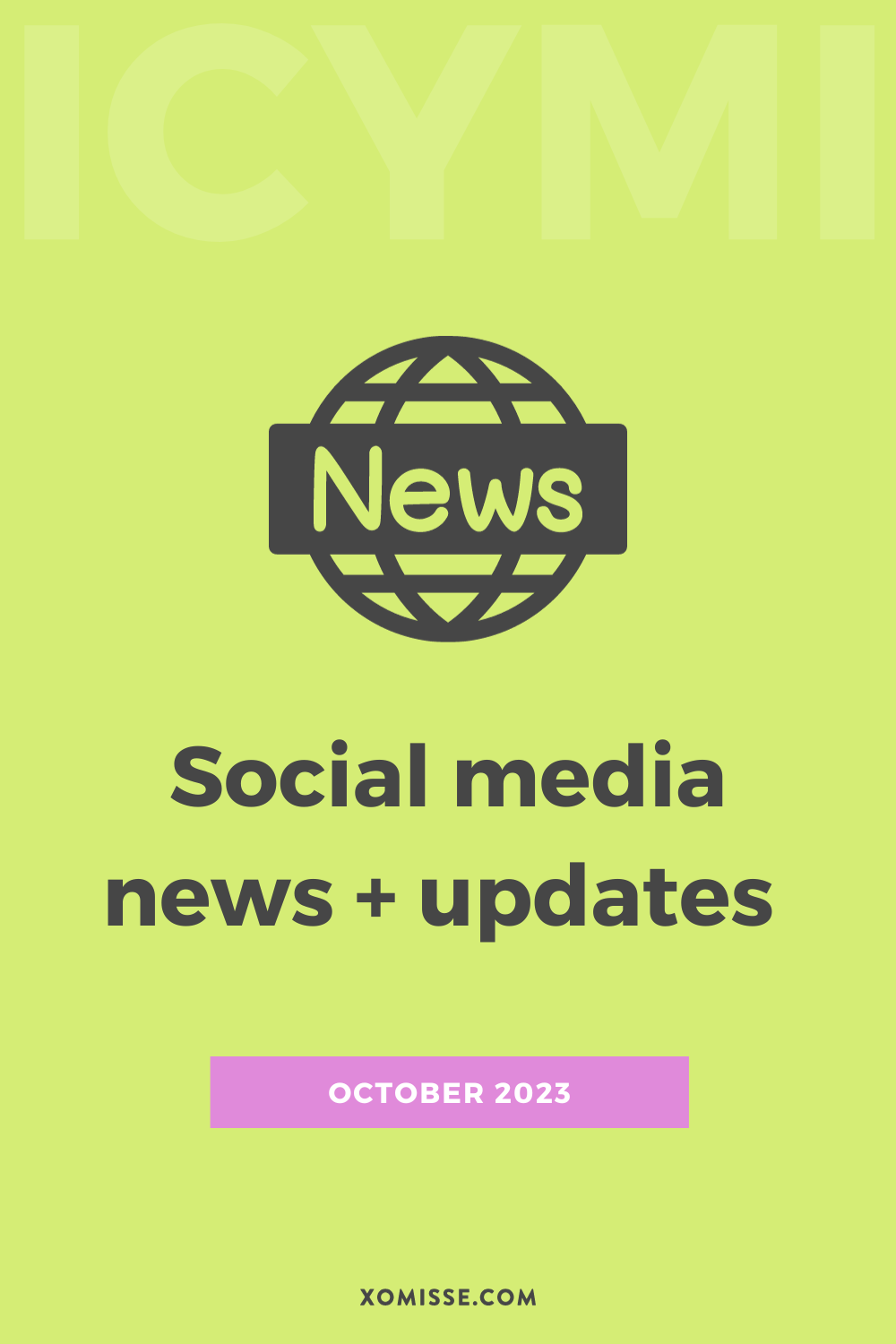 Other social media updates
TikTok launches a new marketing guide for fashion brand
TikTok improves accessibility in the app by implementing auto-captions by default on all videos
Meta face backlash on AI "celebrity" characters
Instagram tests dedicated feed with content from Meta Verified accounts
Instagram tests the ability to post selfie videos in Notes
Facebook and Instagram launch a paid ad-free subscription for users in Europe
Instagram and Facebook are both testing the ability to add Polls in the comment section. This may help to increase time spent on posts and allow your followers to share their thoughts, feedback and opinions
Users will now see subtle animations on the like and subscribe buttons on a video when the creator prompts viewers to interact
Threads announce the launch of several new features including trending topics, GIFs, post editing, voice notes, "Paid Partnership" labels and direct messaging
X (formerly Twitter) has shut down Circles, which allowed users to post to a smaller chosen audience
WhatsApp has announced that you are now able to switch between accounts on the app without having to log out/in
In SEO-related news, Google has announced new features to help small and local businesses connect with holiday shoppers, including AI-powered product image generation, enhanced business information panels, and labels to identify small business listings
That's all for now!