Welcome back to ICYMI, bringing you the latest social media features and updates. It's been a busy first month of 2023, so let's dive right in to the news from this month…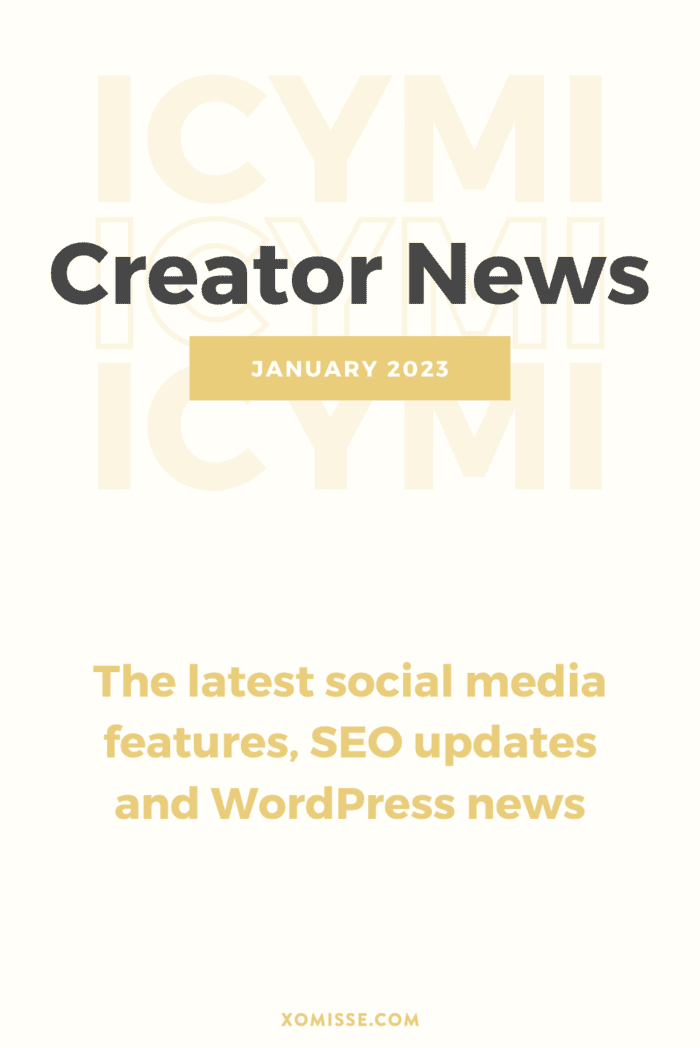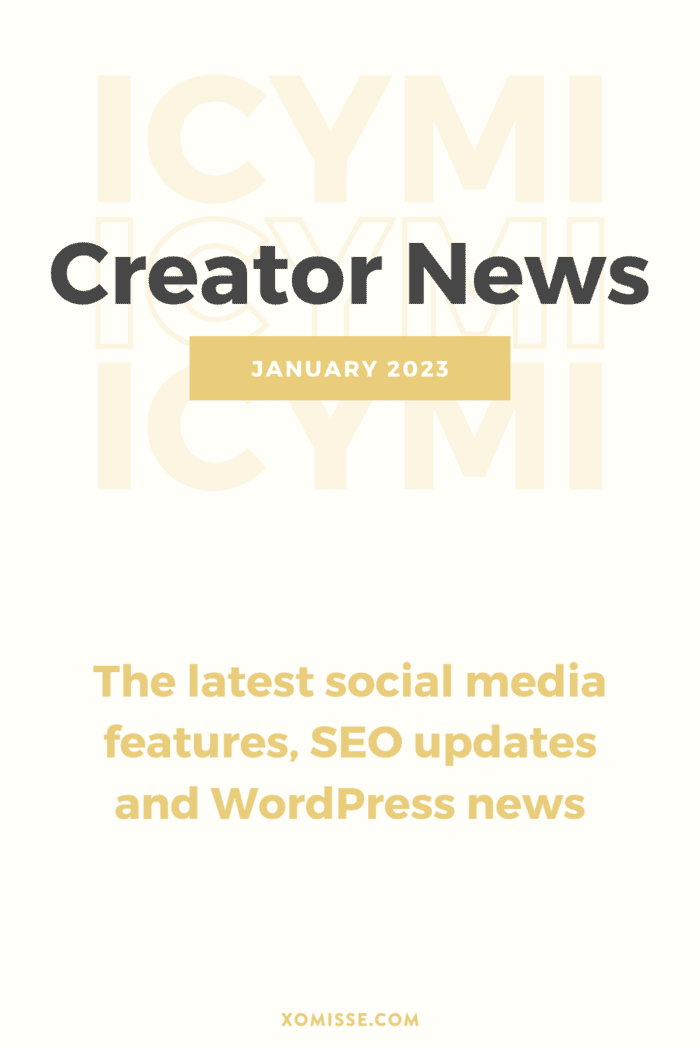 Instagram focus on photos
Yess! The news we're all been waiting for. Instagram chief Adam Mosseri says that the platform has gone too hard on pushing videos, and will look to make photos more of a focus once again in 2023.
Instagram change the navigation
Countries that are eligible for Instagram's Shop feature will soon see a new navigation on the app, which will replace the Shop tab with a Create tab. The aim is to make it easier for people to share and connect with their friends and interests. You will still be able to manage your Shop on Instagram.
Instagram rollout Notes
Another feature nobody asked for from Instagram… Notes. These are short posts, up to 60 characters long, which are displayed at the top of your Instagram inbox for 24 hours. Having initially tested this new feature in a select few regions last month, they are now being rolled out globally.
Instagram adds lead form option
Those with a business account on Instagram will know that there's an option to add an action button that allows users to order food, book an appointment or make a reservation within the app. Well now, Instagram have added a new lead form option. This allows you to collect some information from potential customers without having to direct them to your website.
Instagram adds Quiet Mode
Instagram have said they want to give users more ways to control their experience within the app. One of the ways they plan to do that is by adding a new "Quiet Mode". This will allow you to switch off all notification, add a quiet mode notifier to your profile status and implement an auto-responder in your DMs letting people know you're away.
YouTube Shorts testing new hashtag suggestions
YouTube are running an experiment that will suggest relevant hashtags to video titles. The suggestions will be custom to your channel and will be based on content you've previously uploaded.
TikTok Partners With IMDb
TikTok has partnered with IMDb to release a new feature that will allow creators to tag movies and shows in their content. Each movie or show will have its own in-app page, where users can see other related videos which may help boost discoverability for creators.
TikTok's new video insights
TikTok wants to help creators get a better understanding of how their content performs. New video insights are now available within the reporting section of the TikTok Ads Manager to show you detailed data on how your videos have performed, such as frame-by-frame engagement, ad spending over time, audience breakdown and comment analysis.
TikTok "Go Viral" Button
Forbes revealed that employees at TikTok can select individual videos for broader distribution. This practice is known as "heating", which boosts "videos into the For You feed through operation intervention to achieve a certain number of video views".
Forbes claims that TikTok often used heating to build relationships with influencers and brands, while TikTok say it's used to "promote some videos to help diversify the content experience".
Personally, I don't think this is a big deal and I think many media platforms perform similar boosts. What do you think?
Twitter is reportedly redesigning Bookmarks
Twitter is reportedly redesigning some UI features to make bookmarking more accessible. According to Musk, bookmarking should be considered as part of the metrics and that the bookmark button should be on main tweet view.
https://twitter.com/ehikian/status/1611456618633527296
Twitter cancels Co-Tweets
Twitter has announced that they are cancelling the collaborative Tweet experiment that they began live testing in July last year. This feature allowed you to collaborate on a single Tweet with another user. Instagram, Facebook and TikTok all have similar features. Already existing CoTweets will be viewable until the end of February, at which point they will revert to Retweets. 
Twitter rolls out "For You" and "Following" feeds
Twitter has rolled out its new timeline option, which will make it easier for users to switch between the algorithm-defined main feed (which includes recommended tweets) and a chronological feed of the users you follow.
LinkedIn push newsletters
LinkedIn plan to add a host of new tools to help users grow their newsletters such as one-click subscribe URLs, embeddable buttons and scheduling newsletter sends. You'll also be able to add your Newsletter in the 'Featured' sections on your profile, showcase your newsletter in search results under the creators' name and see what newsletters other users are subscribed to.
Conclusion
That's it for this month. It seems social media platforms will be focusing on creators in a big way in 2023, here's to seeing what other features will be released in the coming months. See you back here next month for more!