If you're thinking about running a Black Friday sale on November 25th, now is the time to get started on your marketing strategy.
With a month go, it's the perfect time to start warming up leads, preparing customers for upcoming sales and planning how to handle the influx of site traffic.
Here are some tips to get the most out of the Black Friday/Cyber Monday (BFCM) weekend.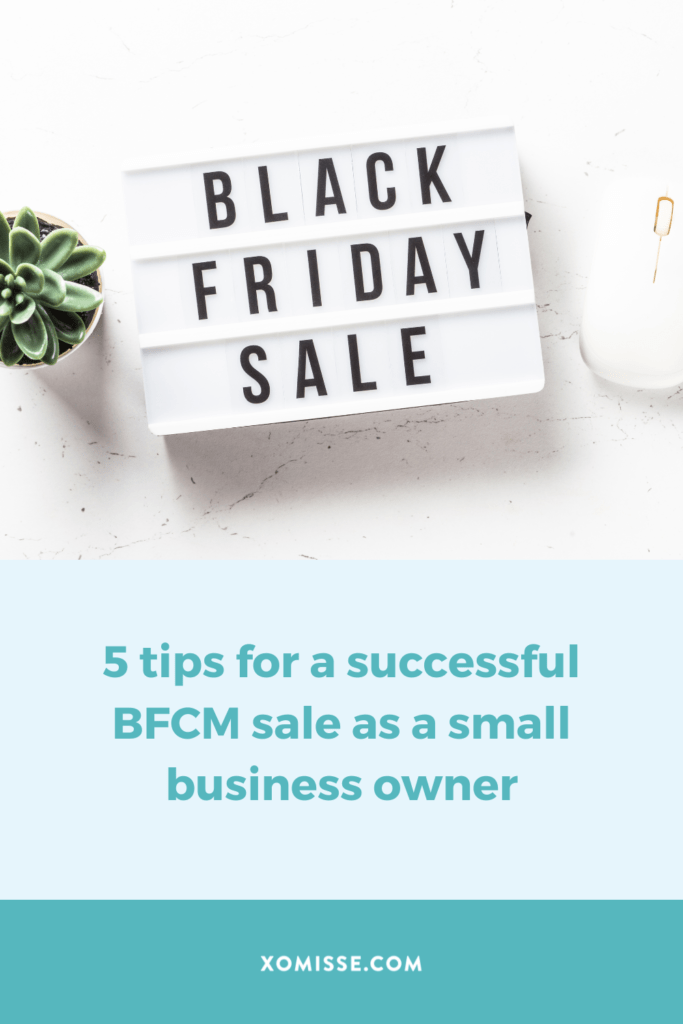 Why you should run a Black Friday deal
The holiday season is an important time for small businesses. It's when you can go all in on marketing your product, services and expertise. And the Black Friday weekend provides all kinds of businesses the opportunity to boost sales before the year ends.
Why? Because consumers are actively looking to save money on things they want, to find gift for friends and family, and to treat themselves to something they've had their eye on. According to SiteCore's 2021 Holiday Trends report, 68% of people said early discounts are a main priority when shopping online this holiday season.
The stats for BFCM are mind-blowing, and growing each and every year especially when it comes to online shopping. The 2020 pandemic had a lasting effect on the growth of e-commerce. Shopify store owners made 6.3 billion USD in sales globally collectively over the Black Friday weekend in 2021, which is a 23% increase from 2020.
And if you're thinking the success is mainly US based, then think again. The UK accounted for over 10% of all global Black Friday searches online in 2021 with consumers spending 9.42 billion British pounds over the course of the weekend.
Running a Black Friday promotion can spread brand awareness, convert leads to customers and increase sales. It's undoubtedly a great time to get your products, services or expertise in front of new people and a chance to give back to existing clients or customers too.
Now that we know the benefits of running a BFCM sale, let's dig into how you would go about it.
5 tips for a successful Black Friday
1. Plan ahead
The more time you give yourself, the better. Firstly, you'll want to set your goals. Next, you'll want to figure out exactly what you're offering, who you're offering it to and what your timeline looks like. Make a list of your KPIs, what tools you're going to need, and how you will track and measure the success of the campaign. Finally, decide how you're going to deal with returns and customer support.
2. Make it an easy and enjoyable experience
It's so important your deal is easy to find, make it stand out on your website, social media and/or your email newsletters. More importantly, make sure it's easy to understand and use. You don't want customers having to jump through hoops just to get a deal or feel disappointed by what you're offering.
3. Stress-test your website on mobile
Your website should be optimised on mobile regardless, but ensure sales pages and checkouts work seamlessly on mobile for the holiday season. In 2021, 71% of Black Friday/Cyber Monday purchases through Shopify were made from mobile devices. You don't want a bad experience to put off shoppers.
You'll also want to ensure your website can handle a potential surge of traffic. Spend some time optimising your website for a good user experience focusing on usability, speed and SEO. Don't forget to test buttons and links and ensure they can be easily tapped on mobile devices.
4. Be aware of the current circumstances
Keep in mind that between the aftermath of the pandemic, the unstable economic climate and increased focus on sustainability, consumer behaviour is changing. Be conscious of these changes and plan for them. For example you may want to invest in eco-friendly packaging and encourage conscious consumption.
5. Develop a multichannel strategy and be creative
The holiday season is a busy time and Black Friday in particular can be overwhelming for shoppers. How will you cut through the noise?
This is an opportunity to stand out, to step outside the box and do something fun. Think about how that looks for your brand. For example, you could implement a live countdown on your site, change discounts throughout the day, include a creative challenge with giveaways or go live on social media platforms.
As for what marketing channels you're going to use, a combination may work best but it really depends on your audience. Where do they spend their time? How do they use different platforms? And are you going to use organic or paid channels? Once these things have been decided, you can start developing the copy, graphics and videos you'll need.
Some other things you'll want to consider are:
Building your BFCM email list ahead of time by capturing email addresses right away – and make it easy to opt out!
Using segmentation to target your offers
Implementing A/B testing to learn more about your customers
Retargeting previous visitors and customers
Creating abandoned cart emails to recapture some abandoned conversions
Building anticipation through email marketing, personalise campaigns and treat your email list like VIPs
Involving affiliates early to help with referrals on the day
Being creative on social media and incorporating video if possible
Considering influencer marketing – SiteCore found that 69% of 25 to 34 year olds look to online influencers for inspiration when it comes to seasonal gifts and trends.
And finally, remember to send a genuine thank you message to customers once it's all over!
Running a BFCM deal? Get in touch!
If you're in the marketing, creator or WordPress space and planning to have a Black Friday/Cyber Monday deal then please let me know about it. I'd love to feature it in my annual post!
Conclusion
In order to increase sales this holiday season and have success through the Black Friday weekend, you'll need a solid strategy. Hopefully the above tips help you to get started!